Tenha um reprodutor de músicas com funções do Samsung Galaxy S8
3,102 total views, 8 views today
 A empresa sul coreana Samsung anunciou recentemente o seu mais novo modelo de smartphone, o Galaxy S8. seu lançamento causou muito barulho no mundo todo por conta dele ser "O smartphone", com essa procura toda por ele decidimos partilhar uma dica muito legal, que é de como ter um aplicativo que é capaz de reproduzir músicas no Android através de uma função do Galaxy S8, a função que se tem na tela edge. Venha conferir conosco!
Como funciona?
O aplicativo S8 Edge Player é um reprodutor de músicas que possui uma janela que simula a tela edge do Galaxy S8, tendo ali a opção de controlar a música que esta tocando no momento de forma rápida, simples e fácil 🙂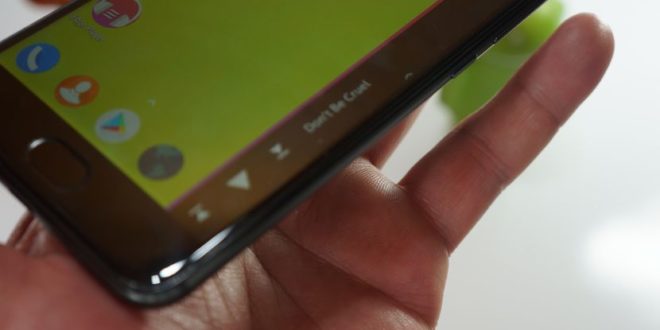 Conheça as vantagens e funções extras do App
Suas vantagens são que, com ele você poderá passar entre uma música e outra sem precisar puxar a barra notificação para selecionar a opção de mudar a música, deste modo, você apenas tocará no canto direito da tela e terá acesso já ao lado, a janela do app, podendo passar para a próxima música de sua playlist.
As características desta aplicação são:
Um leitor de música leve, que pode ser convocado por um toque rápido na tela, um usuário mais "leigo" tem as opções para selecionar.
Reproduzir e pausar música, todas as músicas são apresentadas em forma dividida, a divisão ocorre ao longo das dimensões do álbum e artista.
Adicione suas músicas favoritas para a lista de reprodução e você poderá ouvi-las sempre que você precisar.
Acesse suas músicas preferidas a partir do próprio aplicativo, pela aba de favoritos 🙂
Última e mais importante coisa é, ele tem uma interface bonita.
Encontre o S8 Edge Music Player na Google Play Store, toque no ícone abaixo e efetue o seu download já! 😉
Ah! Não esqueça de avaliar a aplicação e comentar que você à viu aqui no Teteu Tutors (nós ficaremos muito felizes em ver vosso comentário lá)

Se você gostou, compartilhe com os teus amigos!
FUNÇÃO DO NOVO ANDROID! Coloque os botões de navegação do ANDROID P em seu celular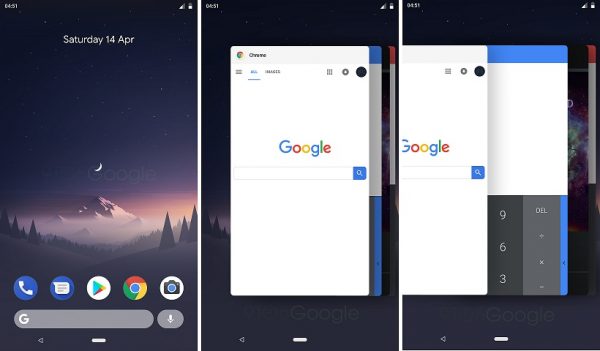 17,054 total views, 1,368 views today
O novo Android P veio com muitas animações interessantes em sua nova versão.
Uma dessas animações está nos seus botões de navegação, que veio diferente do que estamos acostumados a ver
em outros tipos de Android, que é a "setinha, bolinha e quadradinho (ou três riscos)". Mas neste artigo você vai aprender
a como adicionar os botões de navegação elegantes do Android P sem a necessidade de ter ROOT no dispositivo, apenas
usando seu PC para o feito. Lembrando que a função é PAGA, porém, vale a pena gastar uma graninha com um designer mais
atraente para seu dispositivo.
Vamos lá 😉
Passo 1: Você precisará baixar o app Custom Navigation Bar tocando no botão de download abaixo, e sem seguida (no seu PC) baixar a ferramenta ADB no link abaixo do botão de download:
Passo 2: No celular, vá até Configurações > Sobre o dispositivo > Toque em Número da Versão até que apareça "Não é necessário. Você é um desenvolvedor.". Ainda nas configurações vá até Opções do Desenvolvedor e marque a Depuração USB e volte para o aplicativo Custom Navigation Bar;
Abra o aplicativo e toque na seta amarela para avançar;
Escolha o método para utilizar o app, com ADB (PC), ROOT ou Xposed;
Neste caso escolha o Grant using PC;
Conecte seu Dispositivo via USB em seu PC.
Passo 3: Agora no PC, abra o instalador ADB-setup e quando abrir uma janela de comando AZUL, digite a letra "Y" e dê Enter em cada uma das frases, exemplo:
Do you want to install ADB and Fastboot? (Digite "Y" e dê enter)
Install ADB system-wide? (Digite "Y" e dê enter)
Do you want to install device drivers? (Digite "Y" e dê enter).
Passo 4: Agora, fora da pasta platform-tools juntamente com o botão Shift pressionado dê um clique com botão direito em cima da pasta e depois clique em "abrir uma janela de comando aqui"  e quando abrir a janela de comando, digite sem aspas "adb shell" e dê enter, veja seu celular e autorize a depuração USB dando OK:
Passo 5: Quando aparecer o modelo de seu dispositivo na janela de comando, copie o seguinte comando abaixo e cole na janela de comando apertando Enter em seguida:
pm grant xyz.paphonb.systemuituner android.permission.WRITE_SECURE_SETTINGS
No Celular
Passo 1: Já no aplicativo estará escrito "Safety First" é só tocar no botão Start, depois vai pedir para tocar no botão "next" que estará na sua barra de navegação e depois em "finish".
Passo 2: Vá até "Navigation Bar" e vá até "Theme" e escolha o tema do Android P e dê OK. Lembrando que para funcionar você precisa comprar a versão PRO que é bem baratinho, é só tocar em comprar, preencher seus dados e pronto:
Dica: Caso queira mudar o Layout dos ícones dos botões, é só tocar em Navigation Bar > Layout:
Gostou desta dica? Não se esqueça de comentar, compartilhar e me seguir lá no
Insta: @FabioRodriguesBarroso 😉