Personalize o seu Android e deixe ele mais organizado
8,934 total views, 12 views today
Uma das coisas mais interessantes de se fazer no Android é personaliza-lo, e com a grande variedade de Launchers disponíveis na Google Play fica até difícil escolher uma que se adapte corretamente ao seu desejo. Mais já pensou poder usar uma Launcher aparentemente simples, mais que deixa o seu Android com um visual totalmente moderno e organizado? É isso que mostraremos hoje!
CONHEÇA O APLICATIVO
Trata-se do aplicativo Smart Launcher 3, você encontra esse aplicativo na Google Play. Deixaremos o link abaixo para você realizar o download.
Depois de realizar o download, basta abrir o aplicativo e definir o aplicativo como launcher padrão, depois disso seguirá um tutorial que gradativamente vai te oferecer diferentes formas de personalizar o seu celular.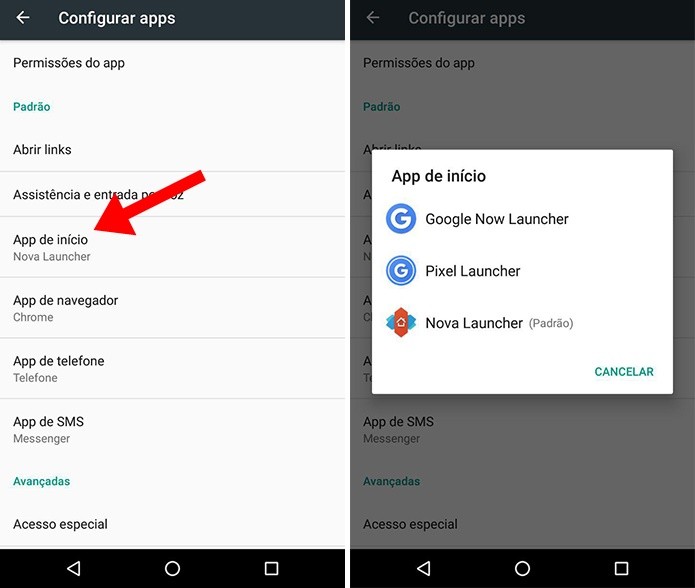 Depois disso você já terá uma personalização sensacional em seu Android, com uma organização incrível, sendo que na primeira tela você terá uma barra de pesquisa na parte superior, e também um relógio simples no meio da tela, mais abaixo encontrasse os aplicativos mais usados, que serão definidos pelo usuário, a organização desses aplicativos na tela inicial pode ser tanto no formato retangular, bem como o de círculo.
No seu canto inferior direito você terá acesso a uma segunda tela, onde você pode adicionar widgets para acesso rápido a aplicativos e ferramentas. No seu canto inferior esquerdo você tem acesso a gaveta de aplicativos.
NESTE MOMENTO EIS A SURPRESA! A organização da gaveta de aplicativos é sensacional. Você tem uma separação por categorias de aplicativos muito interessante, sendo dividas por: Comunicação, internet, jogos, multimídia, utilidade e configurações.
E você pode ainda personalizar ainda mais o seu Android e colocar opções de sua preferência, como quantidade de colunas no gaveta de aplicativos, e widgets na tela inicial.
E aí o que achou do aplicativo? Gostou da personalização que ele deu ao seu Android? Espero que tenha lhe ajudado! Por isso deixe a sua opinião, comente! Se quiser ser notificado assim que sair novos artigos, ative as notificações do site.
Conheça o meu canal no YouTube
FUNÇÃO DO NOVO ANDROID! Coloque os botões de navegação do ANDROID P em seu celular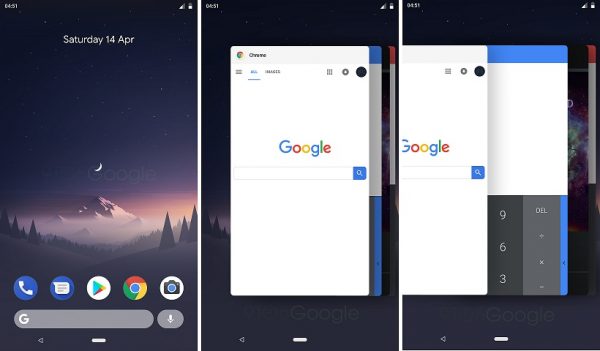 16,334 total views, 648 views today
O novo Android P veio com muitas animações interessantes em sua nova versão.
Uma dessas animações está nos seus botões de navegação, que veio diferente do que estamos acostumados a ver
em outros tipos de Android, que é a "setinha, bolinha e quadradinho (ou três riscos)". Mas neste artigo você vai aprender
a como adicionar os botões de navegação elegantes do Android P sem a necessidade de ter ROOT no dispositivo, apenas
usando seu PC para o feito. Lembrando que a função é PAGA, porém, vale a pena gastar uma graninha com um designer mais
atraente para seu dispositivo.
Vamos lá 😉
Passo 1: Você precisará baixar o app Custom Navigation Bar tocando no botão de download abaixo, e sem seguida (no seu PC) baixar a ferramenta ADB no link abaixo do botão de download:
Passo 2: No celular, vá até Configurações > Sobre o dispositivo > Toque em Número da Versão até que apareça "Não é necessário. Você é um desenvolvedor.". Ainda nas configurações vá até Opções do Desenvolvedor e marque a Depuração USB e volte para o aplicativo Custom Navigation Bar;
Abra o aplicativo e toque na seta amarela para avançar;
Escolha o método para utilizar o app, com ADB (PC), ROOT ou Xposed;
Neste caso escolha o Grant using PC;
Conecte seu Dispositivo via USB em seu PC.
Passo 3: Agora no PC, abra o instalador ADB-setup e quando abrir uma janela de comando AZUL, digite a letra "Y" e dê Enter em cada uma das frases, exemplo:
Do you want to install ADB and Fastboot? (Digite "Y" e dê enter)
Install ADB system-wide? (Digite "Y" e dê enter)
Do you want to install device drivers? (Digite "Y" e dê enter).
Passo 4: Agora, fora da pasta platform-tools juntamente com o botão Shift pressionado dê um clique com botão direito em cima da pasta e depois clique em "abrir uma janela de comando aqui"  e quando abrir a janela de comando, digite sem aspas "adb shell" e dê enter, veja seu celular e autorize a depuração USB dando OK:
Passo 5: Quando aparecer o modelo de seu dispositivo na janela de comando, copie o seguinte comando abaixo e cole na janela de comando apertando Enter em seguida:
pm grant xyz.paphonb.systemuituner android.permission.WRITE_SECURE_SETTINGS
No Celular
Passo 1: Já no aplicativo estará escrito "Safety First" é só tocar no botão Start, depois vai pedir para tocar no botão "next" que estará na sua barra de navegação e depois em "finish".
Passo 2: Vá até "Navigation Bar" e vá até "Theme" e escolha o tema do Android P e dê OK. Lembrando que para funcionar você precisa comprar a versão PRO que é bem baratinho, é só tocar em comprar, preencher seus dados e pronto:
Dica: Caso queira mudar o Layout dos ícones dos botões, é só tocar em Navigation Bar > Layout:
Gostou desta dica? Não se esqueça de comentar, compartilhar e me seguir lá no
Insta: @FabioRodriguesBarroso 😉