Segredos escondidos do YouTube [ EASTER EGGS ]
1,163 total views, 9 views today
Você fica quantas horas por dia online no Youtube ? Não sei vocês mas eu fico o dia todo, o site realmente é muito bacana e tem de tudo, tem até mesmo oque você nunca imaginou que tivesse, você sabia por exemplo que o YouTube tem vários segredos escondidos dentro do site!
São esses segredos que iremos revelar para vocês em mais um artigo aqui do nosso site, lembrando que o vídeo completo você encontra no final desse artigo, não esquece de conferir está imperdível!
1 – WebDrive torso
Digite na barra de buscas do Youtube WebDrive torso, a ideia do canal é testar a qualidade dos vídeos enviados para o YouTube: quando um arquivo é adicionado ao Webdriver Torso, é feita uma comparação com o original, para garantir que não haja nenhuma perda.
2 – Do the Harlem Shake
Quem não se lembra da febre que foi o "Harlem Shake" ele ganhou uma página exclusiva. De novo a barra de busca é o nosso caminho: Digite "Do the Harlem Shake" e aperte enter. Acompanhe a página dançar e requebrar de acordo com a batida da música!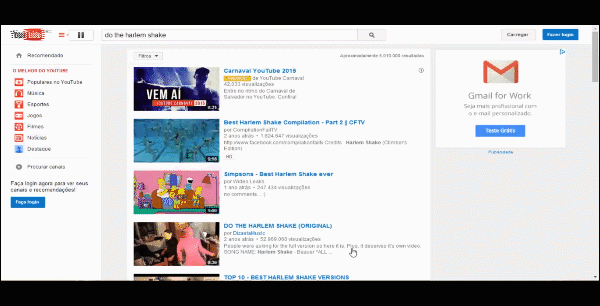 3 – Doge Meme
O focinho do cachorrinho é conhecido por toda parte.Digite "Doge Meme" na barrinha de buscas e você vai se deparar com isso!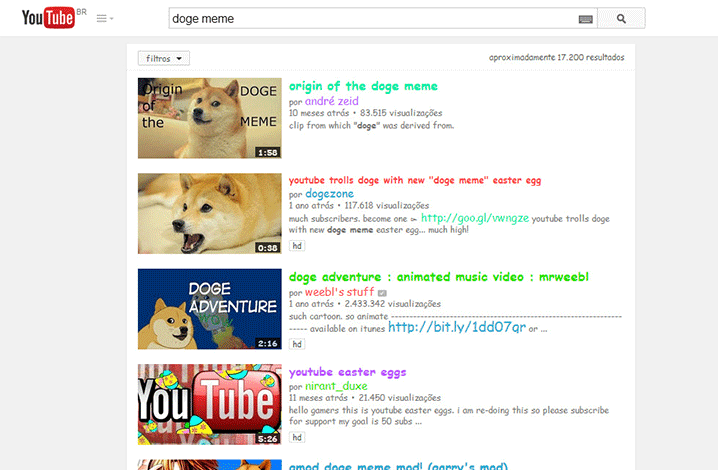 4 – Beam me up Scotty
Digite na barra de buscas do Youtube "Beam me up Scotty" para ver os resultados da busca serem teletransportados para a tela do seu computador. A frase ficou conhecida na série Star Trek, por ser dita pelo Capitão Kirk quando desejava que Montgomery Scotty o teletransportasse de volta para a Starship Enterprise.

5 – Use the Force Luke
Basta digitar na barra de buscas do YouTube a frase "Use the force Luke". A frase faz referência aos filmes da série Star Wars, você pode controlar os movimentos da página com a força de sua mente ou com movimentos do seu mouse.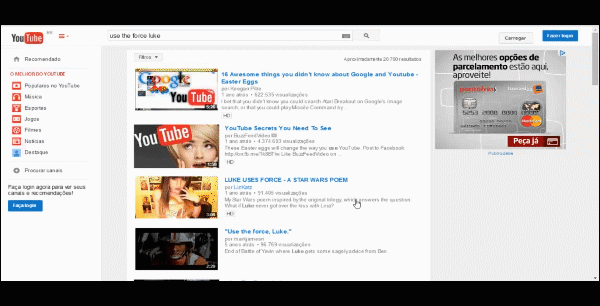 6 – Robots
Digite na pesquisa do seu navegador http://www.youtube.com/robots.txt e tenha acesso a um texto escrito por robôs, no longínquo ano 2000, logo após uma revolta de robôs, que nos anos 90, dizimou toda a raça humana.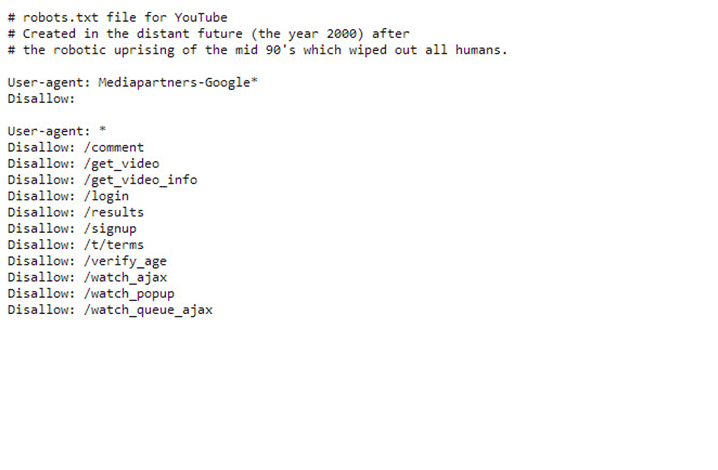 Aprenda a instalar o Lineage OS 14.1 no Xiaomi Redmi Note 5A Prime (Android 7.1.2)
4,693 total views, 2,305 views today
Quando falamos de ROM customizada para o Redmi Note 5A Prime (ugg), muita gente fala que simplesmente não existe.
Mas não sabem eles que existe sim e está funcionando perfeitamente neste modelo da Xiaomi.
Não se preocupe, pois a câmera traseira/frontal, gps, Sensor de Impressão Digital dentre outros, estão funcionando perfeitamente
no dispositivo, inclusive, corrigindo aquele velho problema da Xiaomi nas gravações de vídeo, que o áudio sai todo contorcido e esquisito.
Vamos lá 😉
Antes de tudo, você precisa saber os pré-requisitos que são necessários para a troca da ROM:
Isso funcionará no Redmi Note 5A Prime ugg. (Não tente isso em qualquer outro dispositivo);

Carregue seu telefone em até 80% ou 70%;

Instale os drivers mais recentes do 

Xiaomi USB.

Você perderá a ROM original. Então, certifique-se de fazer backup do seu telefone antes de fazer esta etapa usando o TWRP;

Importantíssimo desbloquear o bootloader do mesmo, se não sabe desbloquear, clique aqui e veja como
Você deve instalar o TWRP em seu Redmi Note 5A Prime. Clique aqui para aprender a instalar;

Baixe todos os arquivos Zip abaixo e coloque-os na raiz do cartão de memória do seu telefone.
Baixe os arquivos necessários antes de prosseguir:
Quando for no site do Gapps, escolha as opções como abaixo:
Instalação da LineageOS em seu Redmi Note 5A Prime:
Passo 1: Reinicie seu dispositivo para entrar no modo TWRP. Para isso, desligue o aparelho, agora, pressione os botões POWER & VOLUME +
até que apareça a logo da Xiaomi e quando aparecer, solte apenas o botão POWER para que apareça a imagem do TWRP iniciando.
Quando Iniciar, faça o seguinte:
Toque em WIPE e depois em ADVANCED WIPE;
Agora selecione as opções conforme a imagem abaixo mostra e depois arraste a barra para formatar o aparelho:
Passo 2: Após isso, volte para a página inicial do TWRP e faça o seguinte:
Toque no botão INSTALL;
Agora lá em baixo, toque no botão SELECT STORAGE e selecione o Cartão de memória, onde está os arquivos para instalação;
Localizado sua LineageOS14.1.zip e os Gapps toque primeiramente no LineageOS14.4.zip e depois arraste a barra abaixo para instalação e aguarde;
Quando acabar de instalar, toque no botão WIPE CACHE.
Instalando os Gapps…
Volte ao inicio do TWRP, toque no botão INSTALL;
Selecione os Gapps.zip que baixou e deixou no seu cartão de memória;
Arraste a barra abaixo para instalação da Gapps e aguarde finalizar;
Quando acabar de instalar, toque no botão WIPE CACHE e depois em REBOOT SYSTEM.
Pronto! Agora é só aguardar seu dispositivo iniciar normalmente, mas fique tranquilo, pois a primeira inicialização é demorada.
Gostou desta dica? Não se esqueça de comentar, compartilhar e me seguir lá no
Insta: @FabioRodriguesBarroso 😉