Como resolver erro de falha na execução do Windows Media Player
8,001 total views, 12 views today
Há um tempo atrás estava com um erro no meu windows media player, quando eu ainda usava o windows 8.1, o erro é nomeado de "erro na execução do servidor" e ele acontece basicamente da seguinte forma, você não consegue abrir nada no media player, ao executar uma música ou vídeo aparece uma janela dizendo "falha na execução do servidor" e quando acontece isso você só tem duas opções, a primeira sair procurando na internet TODAS as soluções possíveis, e ver qual é que realmente funciona, e a segunda opção é trocar seu reprodutor de músicas e vídeos do computador.
Antes de falar qual eu optei, quando surgem esses erros nos meus computadores eu fico de certa forma feliz porque vou tentar buscar e tentar trazer todas soluções possíveis para o erro, depois de conhecer um pouco mais sobre mim, então você já sabe que eu revirei a internet para encontrar todas as soluções possíveis de soluções ao erro, e consegui resolver meu problema, e foi por isso que resolvi trazer aqui para você a solução desse tão chato erro.
Então hoje você vai conferir todas as soluções que encontrei que podem resolver seu problema, ao todo são três soluções, três comandos para serem executados no CMD, lembrando então que o vídeo tutorial completo estará disponível no final da página, você não pode perder, está imperdível, sabendo disso vamos as intrusões.
[pro_ad_display_adzone id="2335″ background_pattern="undefined" flyin="1″ flyin_delay="10″]
 INSTRUÇÕES
Passo 1 – Abra a CMD do Windows, para tal tarefa, basta digitar na barra de tarefas "CMD" e executar como administrador, se você estiver no Windows 8 ou 8.1 basta abrir então a charmbar, digitar "CMD" e também executar como administrador!
  Passo 2 – Copie os dois comandos abaixo, e cole na CMD.
regsvr32 vbscript.dll
regsvr32 jscript.dll
Feche a CMD e veja se o media player consegue executar 
Passo 3 – Abra de novo a CMD, copie e cole e execute o comando abaixo nela.
secedit /configure /cfg %windir%infdefltbase.inf /db defltbase.sdb /verbose
Feche a CMD novamente e veja se o media player consegue executar 
Passo 4 – Novamente abra a CMD, e executa os comandos abaixo, só que com uma diferença, veja se seu sistema é 32 ou 64 Bits, e execute o comando referente ao seu sistema.
Windows 32 Bits
 regsvr32 c:windowssystem32jscript.dll
Windows 64 Bits
regsvr32 c:windowssyswow64jscript.dll
Com certeza uma das soluções vai funcionar com você, e queremos saber qual delas foi use os comentários do nosso site para nos dizer qual solucionou seu problema, obrigado!
CONFIRA O VÍDEO TUTORIAL COMPLETO!
FUNÇÃO DO NOVO ANDROID! Coloque os botões de navegação do ANDROID P em seu celular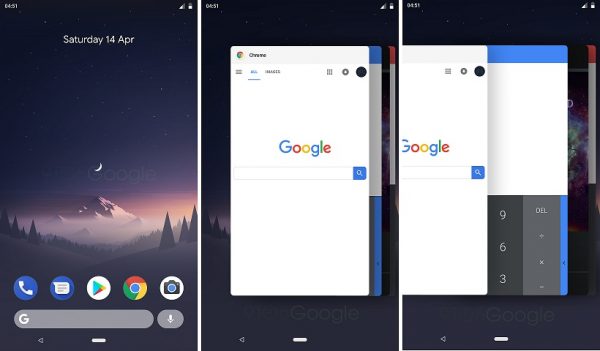 16,294 total views, 608 views today
O novo Android P veio com muitas animações interessantes em sua nova versão.
Uma dessas animações está nos seus botões de navegação, que veio diferente do que estamos acostumados a ver
em outros tipos de Android, que é a "setinha, bolinha e quadradinho (ou três riscos)". Mas neste artigo você vai aprender
a como adicionar os botões de navegação elegantes do Android P sem a necessidade de ter ROOT no dispositivo, apenas
usando seu PC para o feito. Lembrando que a função é PAGA, porém, vale a pena gastar uma graninha com um designer mais
atraente para seu dispositivo.
Vamos lá 😉
Passo 1: Você precisará baixar o app Custom Navigation Bar tocando no botão de download abaixo, e sem seguida (no seu PC) baixar a ferramenta ADB no link abaixo do botão de download:
Passo 2: No celular, vá até Configurações > Sobre o dispositivo > Toque em Número da Versão até que apareça "Não é necessário. Você é um desenvolvedor.". Ainda nas configurações vá até Opções do Desenvolvedor e marque a Depuração USB e volte para o aplicativo Custom Navigation Bar;
Abra o aplicativo e toque na seta amarela para avançar;
Escolha o método para utilizar o app, com ADB (PC), ROOT ou Xposed;
Neste caso escolha o Grant using PC;
Conecte seu Dispositivo via USB em seu PC.
Passo 3: Agora no PC, abra o instalador ADB-setup e quando abrir uma janela de comando AZUL, digite a letra "Y" e dê Enter em cada uma das frases, exemplo:
Do you want to install ADB and Fastboot? (Digite "Y" e dê enter)
Install ADB system-wide? (Digite "Y" e dê enter)
Do you want to install device drivers? (Digite "Y" e dê enter).
Passo 4: Agora, fora da pasta platform-tools juntamente com o botão Shift pressionado dê um clique com botão direito em cima da pasta e depois clique em "abrir uma janela de comando aqui"  e quando abrir a janela de comando, digite sem aspas "adb shell" e dê enter, veja seu celular e autorize a depuração USB dando OK:
Passo 5: Quando aparecer o modelo de seu dispositivo na janela de comando, copie o seguinte comando abaixo e cole na janela de comando apertando Enter em seguida:
pm grant xyz.paphonb.systemuituner android.permission.WRITE_SECURE_SETTINGS
No Celular
Passo 1: Já no aplicativo estará escrito "Safety First" é só tocar no botão Start, depois vai pedir para tocar no botão "next" que estará na sua barra de navegação e depois em "finish".
Passo 2: Vá até "Navigation Bar" e vá até "Theme" e escolha o tema do Android P e dê OK. Lembrando que para funcionar você precisa comprar a versão PRO que é bem baratinho, é só tocar em comprar, preencher seus dados e pronto:
Dica: Caso queira mudar o Layout dos ícones dos botões, é só tocar em Navigation Bar > Layout:
Gostou desta dica? Não se esqueça de comentar, compartilhar e me seguir lá no
Insta: @FabioRodriguesBarroso 😉