Como espionar o WhatsApp da namorada ou namorado
3,653 total views, 4 views today
Você está em dúvida se sua namorada (o) está fazendo algo que você não sabe pelo WhatsApp ou quer espionar alguém para saber oque a pessoa está conversando sem você saber? Hoje você aprenderá fazer isso de duas maneiras super simples, a primeira é descriptografar conversas do WhatsApp e ler elas no seu computador usando uma ferramenta exclusiva para isso, e na segunda maneira você aprenderá usando uma função do próprio WhatsApp, e poderá tanto monitorar, quanto responder e ler, então vamos lá!
Antes de tudo, veja o vídeo realizado em nosso canal oficial no Youtube!
Para descriptografar as conversas do WhatsApp, existe dois diferentes modos, um para android e o outro para iOS, confira os dois!
Descriptografar as conversas do WhatsApp
Método para android!
1 – Baixe o ES File explorer no celular da sua namorada(o) ou qualquer outro gerenciador de arquivos!
2 – Navegue pelas pastas a seguir
/sdcard/WhatsApp/Databases/
Copie o arquivo: msgstore.db.crypt para uma pasta qualquer
3 – Agora acesse as pastas abaixo  
/data/data/com.whatsapp/databases/msgstore.db
Copie o arquivo: msgstore.db para a mesma pasta que salvou anteriormente
4 – Por último, acesse a pasta a seguir
/data/data/com.whatsapp/databases/wa.db
E copie também o arquivo wa.db para a pasta!
Agora coloque o cabo USB no seu celular, e também em seu computador, e transfira todos os arquivos salvos nessa pasta para seu PC!
No seu computador, siga os passos:
Passo 1 – Baixe o WhatsAppViewer

Passo 2 – Execute-o, clique em "File" se seu arquivo que contem as conversas for criptografado selecione a versão correspondente, sem seguida aponte para o arquivo e a key. Depois de clicar em 'Ok' se der certo, vai gerar um novo arquivo mas dessa vez descriptografado
Passo 3 – Execute o programa novamente, clique em "File" e selecione "Open", na barra "File" aponte para o arquivo "msgstore.decrypt.db" ou outro que não está criptografado e dê "Ok". Pronto, agora você pode ler as conversas, também é possível exportar elas para outro formato de arquivo clicando em "Export .html" ou "Export .txt".
Método para iOS!
Para conseguir o arquivo ChatStorage.sqlite (que contém as conversas) baixe o programa iPhone / iPod Touch Backup Extractor projetado para rodar em Mac OS X 10.5 ou superior.


O programa converte os backups de iPhone ou iPod Touch que são criados pelo iTunes em arquivos facilmente utilizáveis. Confira abaixo um tutorial em vídeo de como utilizar a ferramenta:
*Em primeiro lugar certifique-se de ter um backup recente do iTunes sem criptografia, para isto no iTunes em backup deixe desmarcado a opção "Encrypt iPhone backup"
No seu computador, siga os passos:
Com o arquivo ChatStorage.sqlite no computador, baixe o programa WhatsappViewer
 Execute o WhatsappViewer e selecione o arquivo para visualizar as conversas, se desejar é possível exportar as conversas para formato .txt clicando em "ExportSelected" (selecione primeiro as conversas).
Método com WhatsApp Web
Passo 1 – em seu computador e acesse o site web.whatsapp.com;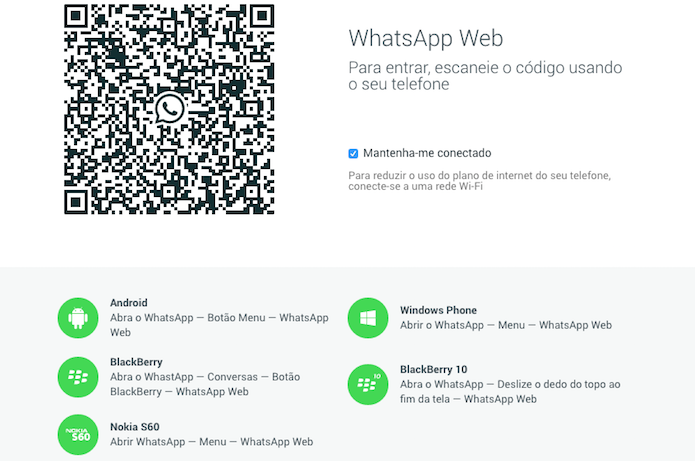 Passo 2. No celular do(a) namorado (a), abra o WhatsApp e selecione o menu no canto superior direito da tela. Em seguida, escolha "WhatsApp Web" e faça a leitura do código QR que é exibido na tela do computador;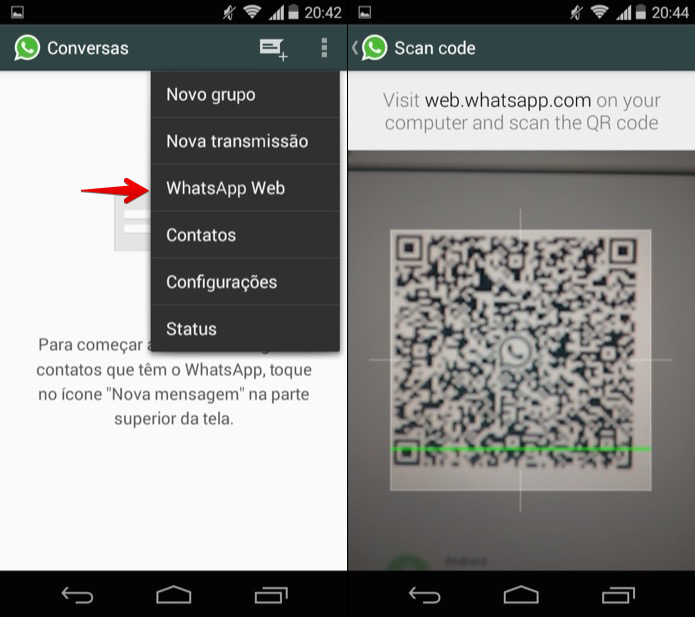 Antes de tudo, veja o vídeo realizado em nosso canal oficial no Youtube!
FUNÇÃO DO NOVO ANDROID! Coloque os botões de navegação do ANDROID P em seu celular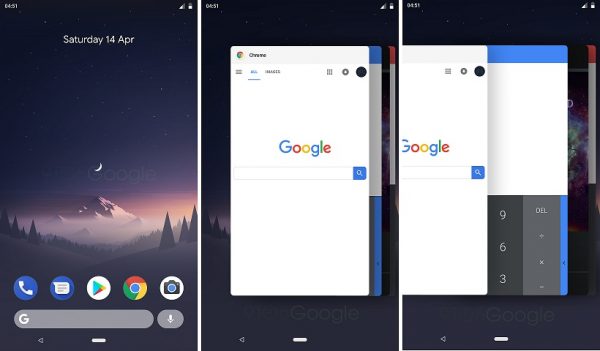 16,361 total views, 675 views today
O novo Android P veio com muitas animações interessantes em sua nova versão.
Uma dessas animações está nos seus botões de navegação, que veio diferente do que estamos acostumados a ver
em outros tipos de Android, que é a "setinha, bolinha e quadradinho (ou três riscos)". Mas neste artigo você vai aprender
a como adicionar os botões de navegação elegantes do Android P sem a necessidade de ter ROOT no dispositivo, apenas
usando seu PC para o feito. Lembrando que a função é PAGA, porém, vale a pena gastar uma graninha com um designer mais
atraente para seu dispositivo.
Vamos lá 😉
Passo 1: Você precisará baixar o app Custom Navigation Bar tocando no botão de download abaixo, e sem seguida (no seu PC) baixar a ferramenta ADB no link abaixo do botão de download:
Passo 2: No celular, vá até Configurações > Sobre o dispositivo > Toque em Número da Versão até que apareça "Não é necessário. Você é um desenvolvedor.". Ainda nas configurações vá até Opções do Desenvolvedor e marque a Depuração USB e volte para o aplicativo Custom Navigation Bar;
Abra o aplicativo e toque na seta amarela para avançar;
Escolha o método para utilizar o app, com ADB (PC), ROOT ou Xposed;
Neste caso escolha o Grant using PC;
Conecte seu Dispositivo via USB em seu PC.
Passo 3: Agora no PC, abra o instalador ADB-setup e quando abrir uma janela de comando AZUL, digite a letra "Y" e dê Enter em cada uma das frases, exemplo:
Do you want to install ADB and Fastboot? (Digite "Y" e dê enter)
Install ADB system-wide? (Digite "Y" e dê enter)
Do you want to install device drivers? (Digite "Y" e dê enter).
Passo 4: Agora, fora da pasta platform-tools juntamente com o botão Shift pressionado dê um clique com botão direito em cima da pasta e depois clique em "abrir uma janela de comando aqui"  e quando abrir a janela de comando, digite sem aspas "adb shell" e dê enter, veja seu celular e autorize a depuração USB dando OK:
Passo 5: Quando aparecer o modelo de seu dispositivo na janela de comando, copie o seguinte comando abaixo e cole na janela de comando apertando Enter em seguida:
pm grant xyz.paphonb.systemuituner android.permission.WRITE_SECURE_SETTINGS
No Celular
Passo 1: Já no aplicativo estará escrito "Safety First" é só tocar no botão Start, depois vai pedir para tocar no botão "next" que estará na sua barra de navegação e depois em "finish".
Passo 2: Vá até "Navigation Bar" e vá até "Theme" e escolha o tema do Android P e dê OK. Lembrando que para funcionar você precisa comprar a versão PRO que é bem baratinho, é só tocar em comprar, preencher seus dados e pronto:
Dica: Caso queira mudar o Layout dos ícones dos botões, é só tocar em Navigation Bar > Layout:
Gostou desta dica? Não se esqueça de comentar, compartilhar e me seguir lá no
Insta: @FabioRodriguesBarroso 😉