Como instalar o Pokemon GO no Android 4.1, 4.2 ou 4.3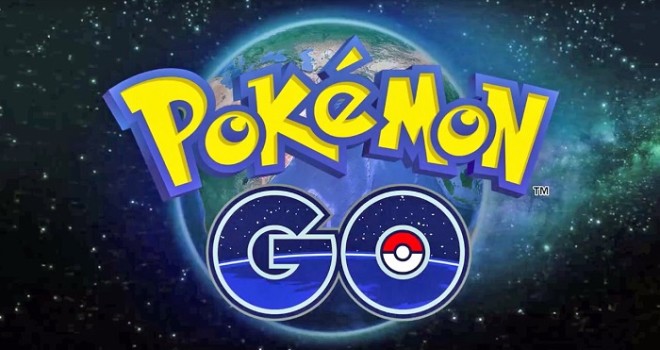 3,120 total views, 12 views today
O Pokemon GO já é uma febre em todo o mundo, mas várias pessoas deixaram de joga-lo por conta de incompatibilidade com seu dispositivo , como sabemos ele foi lançado para versões acima de 4.4 do android, mas se seu smartphone\tablet for 4.1, ou 4.2 fique tranquilo, você vai poder jogar. Um usuário do youtube ensinou como instalar o Pokemon GO no Android 4.1, 4.2 ou 4.3 fazendo a modificação do arquivo e faze-lo ser compatível com versões mais "desatualizadas" do android, no caso a 4.1 e 4.2 . O vídeo de como criar 0 .apk modificado você encontra aqui embaixo.
Se você não entendeu o passo a passo de como criar o .apk modificado não tem problema, basta clicar e baixar no botão de download disponível a seguir:
ANDROID 4.1
ANDROID 4.2 e 4.3
Para começar, você precisa liberar a instalação de aplicativos de "fontes desconhecidas" no Android. Para isso, em seu dispositivo Android, abra Configurar > Segurança e marque a opção Fontes desconhecidas.
Depois clique sobre so APK baixado, faça a instalação e siga os passos descritos neste outro vídeo do nosso canal!
Como instalar o Pokemon GO no Android 4.1, 4.2 ou 4.3
FUNÇÃO DO NOVO ANDROID! Coloque os botões de navegação do ANDROID P em seu celular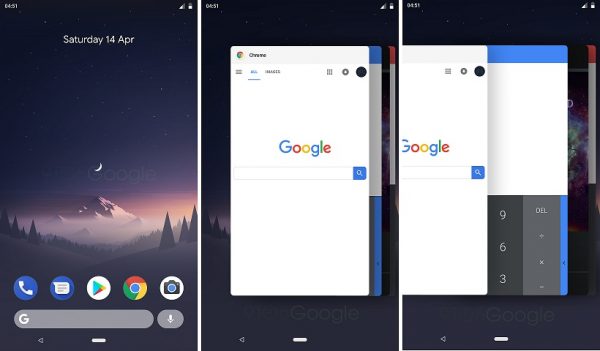 16,302 total views, 616 views today
O novo Android P veio com muitas animações interessantes em sua nova versão.
Uma dessas animações está nos seus botões de navegação, que veio diferente do que estamos acostumados a ver
em outros tipos de Android, que é a "setinha, bolinha e quadradinho (ou três riscos)". Mas neste artigo você vai aprender
a como adicionar os botões de navegação elegantes do Android P sem a necessidade de ter ROOT no dispositivo, apenas
usando seu PC para o feito. Lembrando que a função é PAGA, porém, vale a pena gastar uma graninha com um designer mais
atraente para seu dispositivo.
Vamos lá 😉
Passo 1: Você precisará baixar o app Custom Navigation Bar tocando no botão de download abaixo, e sem seguida (no seu PC) baixar a ferramenta ADB no link abaixo do botão de download:
Passo 2: No celular, vá até Configurações > Sobre o dispositivo > Toque em Número da Versão até que apareça "Não é necessário. Você é um desenvolvedor.". Ainda nas configurações vá até Opções do Desenvolvedor e marque a Depuração USB e volte para o aplicativo Custom Navigation Bar;
Abra o aplicativo e toque na seta amarela para avançar;
Escolha o método para utilizar o app, com ADB (PC), ROOT ou Xposed;
Neste caso escolha o Grant using PC;
Conecte seu Dispositivo via USB em seu PC.
Passo 3: Agora no PC, abra o instalador ADB-setup e quando abrir uma janela de comando AZUL, digite a letra "Y" e dê Enter em cada uma das frases, exemplo:
Do you want to install ADB and Fastboot? (Digite "Y" e dê enter)
Install ADB system-wide? (Digite "Y" e dê enter)
Do you want to install device drivers? (Digite "Y" e dê enter).
Passo 4: Agora, fora da pasta platform-tools juntamente com o botão Shift pressionado dê um clique com botão direito em cima da pasta e depois clique em "abrir uma janela de comando aqui"  e quando abrir a janela de comando, digite sem aspas "adb shell" e dê enter, veja seu celular e autorize a depuração USB dando OK:
Passo 5: Quando aparecer o modelo de seu dispositivo na janela de comando, copie o seguinte comando abaixo e cole na janela de comando apertando Enter em seguida:
pm grant xyz.paphonb.systemuituner android.permission.WRITE_SECURE_SETTINGS
No Celular
Passo 1: Já no aplicativo estará escrito "Safety First" é só tocar no botão Start, depois vai pedir para tocar no botão "next" que estará na sua barra de navegação e depois em "finish".
Passo 2: Vá até "Navigation Bar" e vá até "Theme" e escolha o tema do Android P e dê OK. Lembrando que para funcionar você precisa comprar a versão PRO que é bem baratinho, é só tocar em comprar, preencher seus dados e pronto:
Dica: Caso queira mudar o Layout dos ícones dos botões, é só tocar em Navigation Bar > Layout:
Gostou desta dica? Não se esqueça de comentar, compartilhar e me seguir lá no
Insta: @FabioRodriguesBarroso 😉