Como excluir PARTIÇÃO RESERVADA do sistema ou de RECUPERAÇÃO
21,507 total views, 106 views today
Você já tentou expandir a memória no seu Disco Local C mas não conseguiu?
Isso pode ser causado por causa da Partição Reservada ou Recuperação, pois como não há uma maneira fácil de
excluí-la, acaba que te impedindo de aumentar o espaço no Disco Local C.
Mas neste artigo, verás como é fácil e rápido deletar a Partição Reservada do sistema ou Recuperação pelo CMD.
Vamos lá 😉
Passo 1: Vá até Menu Iniciar, clique com o botão direito sobre Computador e depois em Gerenciar.
Agora vá até Gerenciamento de Disco:
Passo 2: Agora identifique qual partição é a Reservada e/ou Recuperação que deseja excluir,
que no caso to tutorial são 3 partições, e estão no DISCO 0:
Passo 3: Identificada as partições, vá até Menu Iniciar, digite "CMD" e abra-o como administrador. Ao abrir o CMD,
digite o seguinte comando "DISKPART" e dê Enter e agora, digite "LIST DISK" e dê Enter.
Nesses dois comandos, você já consegue ver seus discos e se tiver mais de um HD também mostrará:
Passo 4: Para selecionar o disco que está as partições, verifique (como no Passo 2)
qual disco está as partições que deseja excluir, no caso aqui é o Disco 0.
Se for seu caso, digite no CMD "SELECT DISK 0" e dê Enter e
verás a seguinte mensagem "O disco 0 é o disco selecionado."
Passo 5: Agora digite no CMD "LIST PARTITION" e verá todas as partições, do sistema, reservado, primário…
Identifique a partição desejada para exclusão, por exemplo
Partição 5, então, digite no CMD "SELECT PARTITION 5"
e depois que for selecionada
digite "DELET PARTITION OVERRIDE" e pronto, a partição selecionada foi EXCLUÍDA.
Para sair do CMD digite "EXIT" POR 2 VEZES:
Para excluir outra partição basta seguir o passo-a-passo a partir do Passo 3!
Voltando no Gerenciamento de Disco, veja que já está com mais espaço para expandir o disco local C
e que as demais partições selecionadas no tutorial já não existem mais:
Gostou desta dica? Não se esqueça de comentar, compartilhar e me seguir lá no
Insta: @FabioRodriguesBarroso 😉
ASUS anuncia novos notebooks ZenBook e VivoBook, Project Precog e VivoWatch BP durante a Computex 2018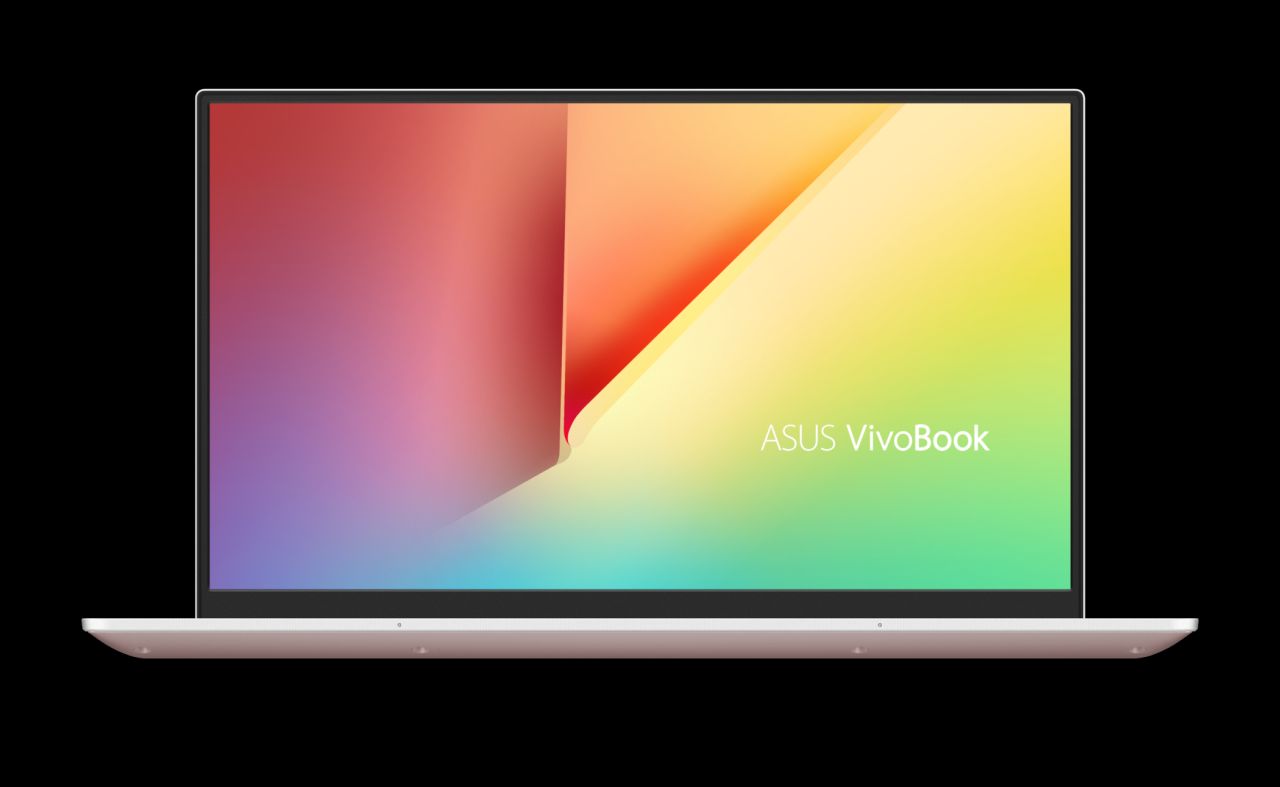 13,291 total views, 108 views today
Além do lançamento dos produtos, a marca apresenta a atriz Gal Gadot como embaixadora global para PCs
DESTAQUES
A ASUS lançou a nova série ZenBook Pro com ScreenPad™ interativo e anunciou Gal Gadot como a nova embaixadora da marca para as campanhas de PCs.
O ASUS ZenBook S é um elegante notebook portátil de 13,3 polegadas e vencedor do Prêmio Computex 2018 nas categorias Melhor Escolha Do Ano, Melhor Escolha Golden e d&i.
O ASUS VivoWatch BP é o novo wearable com tecnologia exclusiva HealthAl para análises de estilo de vida e pressão arterial.
Taipei, 5 de junho de 2018 – A ASUS realizou hoje a coletiva de imprensa durante a Computex 2018, revelando produtos totalmente novos, incluindo o ZenBook Pro 15 e ZenBook Pro 14 com o revolucionário ScreenPad, o ZenBook S, uma linha completa de notebooks VivoBook, e o VivoWatch BP. Como parte do anúncio dos novos ZenBook e VivoBook, a ASUS anunciou a atriz Gal Gadot como embaixadora global da marca nas linhas de produtos para PCs. O evento para imprensa também incluiu uma prévia especial do Project Precog, um novo conceito de dispositivo e o primeiro notebook conversível de tela dupla do mundo, equipado com recursos de inteligência artificial. O produto é projetado para fornecer versatilidade e maior produtividade, trazendo um conjunto completo de recursos em AI, incluindo Al Touch e Al Charging para entregar uma experiência de uso incrível ao usuário.
"Nas últimas três décadas, a ASUS se empenhou em trazer inovações significativas para o mercado, bem como refinar cada detalhe para aperfeiçoar a experiência de computação", ressalta o presidente da empresa, Jonney Shih. "Nós desejamos despertar o que há de melhor nas pessoas, ajudando-as a liberar seu poder criativo com beleza, desempenho, inovação e tecnologia de ponta, incluindo Al".
Chris Walker, vice-presidente da Intel Client Computing Group, esteve no palco para falar sobre a herança das duas empresas e o futuro da inovação dos notebooks: "Quando redefinimos a computação portátil em 2011 com o lançamento do Ultrabook, a ASUS respondeu prontamente com o incrível ZenBook, que era fino, elegante e poderoso. Hoje com o lançamento da nova série ASUS ZenBook Pro com ScreenPad interativo, tenho orgulho de dizer que estamos fazendo isso de novo. "
O vice-presidente da Microsoft, Partner Devices and Solutions, Paul Donovan, também esteve no palco para falar sobre a inteligência artificial e o futuro da inovação em notebooks. "A ASUS continua a aumentar os limites da inovação para trazer aos clientes do Windows novas experiências em seus dispositivos. Os novos modelos VivoBook e ZenBook são finos e elegantes, e o novo ZenBook Pro 15 com ScreenPad traz uma nova maneira de interagir com aplicativos de entretenimento e produtividade, como Skype, Microsoft Office e Microsoft Edge."
Os novos modelos VivoBook S15 (S530) e o VivoBook S14 (S430) são elegantes e leves. Estão disponíveis em cinco cores vibrantes e diversos acabamentos texturizados. Também foi anunciado o VivoBook S13, que traz tela de 13 polegadas em um corpo compacto de 11 polegadas e é o primeiro notebook ASUS a apresentar a tela NanoEdge nas quatro bordas, que permite uma notável relação de 89% da área de visualização para corpo. O VivoBook S15, S14 e S13 são equipados com processadores Intel® Core™ de 8ª Geração.
Os novos lançamentos também incluem o ZenBook Pro 15 (UX580), o ZenBook Pro 14 (UX480) e o ZenBook S (UX391). O ZenBook Pro 15 e o ZenBook Pro 14 rodam o Windows 10 e são rápidos e sofisticados, além de trazerem o ScreenPad™, uma nova maneira de interagir com o ZenBook que se adapta ao usuário para fornecer maior controle do dispositivo. O ZenBook Pro 15 é uma potência profissional com um processador Intel® Core™ i9, 8ª geração, GPU GeForce® GTX 1050Ti, 1TB PCIe x4 SSD, velocidades de gigabit com Intel® Wireless-AC e Intel® Thunderbolt™ 3. O ZenBook Pro 14 oferece desempenho incomparável com um processador Intel Core 8ª geração. Os gráficos de jogos GeForce GTX 1050 Max-Q, 1TB PCIe x4 SSD e armazenamento rápido acelerado pela memória Intel® Optane™. O ZenBook S é um notebook portátil premium de 13,3 polegadas, com Windows 10 que oferece portabilidade, desempenho poderoso e conectividade, atendendo também os padrões de durabilidade MIL-STD-810G.
Além de todos os novos notebooks, a ASUS também revelou o VivoWatch BP, um wearable com monitor de pressão arterial equipado com a tecnologia HealthAl da ASUS, que analisa os hábitos diários de vida para fornecer recomendações para o controle da pressão.
Healthcare
VivoWatch BP
Com sensores ECG e PPG, o VivoWatch BP faz medições de pressão arterial em tempo real em apenas 15 segundos. Traz a tecnologia HealthAI da ASUS que ajuda no acompanhamento da pressão arterial e outras estatísticas de saúde – como frequência cardíaca, qualidade do sono, dados de atividade e índice de estresse – ao mesmo tempo, fornecendo sugestões para um estilo de vida melhor. O VivoWatch BP é 70% menor e 50% mais leve que os outros monitores de pressão arterial de pulso. Além disso, a bateria pode durar até 28 dias, o que garante que os usuários possam acompanhar sua saúde a qualquer hora e em qualquer lugar.
Notebooks
Project Precog
A inteligência artificial e machine learning estão mudando a cara da computação, fornecendo novas estruturas para experiências de uso evoluídas. A ASUS está abraçando essa revolução com o Project Precog, um conceito do primeiro notebook de tela dupla com recursos AI totalmente aprimorados.
O Project Precog incorporou a tela dupla para trazer versatilidade, capacidade de expansão e aumento de produtividade. Com dobradiça de 360​​°, unindo os dois monitores, o PC pode ser usado de quatro modos – Suporte, Livro, Tenda e Plano – enquanto fornece o dobro do espaço de tela dos notebooks tradicionais. Esse formato inovador elimina o teclado físico tradicional e a configuração do touchpad, substituindo-o pela flexibilidade de funcionar como uma tela estendida ou como uma interface interativa personalizável.
O notebook é projetado para fornecer uma experiência suave e intuitiva com as tecnologias de inteligência artificial. O AI Touch reconhece automaticamente o dispositivo ativo e altera a interface virtual. Ele pode ajustar automaticamente a localização do teclado, dependendo de onde o usuário coloca a ponta dos dedos ou alternar automaticamente para o modo Stylus quando uma caneta stylus tocar na tela inferior.
Com Windows Cortana e Amazon Alexa, os usuários podem fazer muito mais com o poder de sua voz. O design de tela dupla do Project Precog permite que os usuários mantenham suas principais tarefas em plena exibição, enquanto os assistentes virtuais processam outras tarefas na segunda tela. A tela ampliada também é ideal para aplicativos que processam grandes quantidades de dados e informações, como a Microsoft Office 365®, equipado com AI. O Projeto Precog suporta a Unidade de Processador Intel® Movidius™ Vision (VPU), e a ASUS encorajará os desenvolvedores de todo o mundo a criarem experiências envolventes com tecnologia AI.
VivoBook S15 (S530) e VivoBook S14 (S430)
O VivoBook S15 (S530) e S14 (S430) são notebooks elegantes e leves disponíveis em cinco opções de cores vibrantes e acabamentos que incluem uma textura única para cada estilo. O VivoBook S15 e VivoBook S14 pesam apenas 1,8kg e 1,4kg respectivamente, e ambos são incrivelmente finos com apenas 18mm de espessura. Uma dobradiça ErgoLift eleva o teclado para proporcionar uma experiência de digitação confortável semelhante a um teclado de mesa e também melhora o resfriamento para melhor estabilidade do sistema.
O VivoBook S15 e S14 são os primeiros notebooks da série VivoBook a apresentar o novo design NanoEdge com três bordas finas, mais estreitas na parte superior e nas laterais da tela. Isso dá ao VivoBook S15 uma relação de tela para corpo de 86%, e 84% para o VivoBook S14, a fim de oferecer uma experiência de visualização imersiva inigualável em um corpo muito mais compacto. O VivoBook S15 e o VivoBook S14 são alimentados por um processador Intel® Core™ i7 de 8ª Geração com placa de vídeo NVIDIA® GeForce® MX150. Ambos os notebooks possuem armazenamento duplo, com o VivoBook S15 com até 512GB SSD e 2TB HDD.
VivoBook S13 (S330)
O VivoBook S13 é o primeiro notebook da ASUS a apresentar tela NanoEdge com quatro bordas mais finas e notável relação de tela para corpo de 89%. A borda estreita de 4,3 mm permite que o VivoBook S13 encaixe um monitor de 13 polegadas em um chassi de um notebook tradicional de 11 polegadas. Mesmo com seu tamanho compacto, o VivoBook S13 oferece desempenho incrível. Com processador Intel®Core™ i7 de 8ª geração e gráficos NVIDIA® GeForce® MX150, o VivoBook S13 tem o poder de realizar qualquer tarefa sem problemas.
VivoBook Flip 14 (TP412)
O VivoBook Flip 14 (TP412) é um novo e elegante notebook, com tela 360​° que permite que este dispositivo seja utilizado nos modos portátil, suporte, tenda e tablet. O VivoBook Flip 14 tem uma espessura fina de 17,6 mm, pesando apenas 1,5 kg, e possui tela ASUS NanoEdge com uma borda fina de 6,15 mm para uma visualização mais imersiva com relação de 82% de tela para corpo. O laptop é alimentado por um processador Intel® Core™ i7 de 8ª Geração com 16 GB de memória para desempenho eficiente e possui SSD de até 1TB para armazenamento rápido e de alta capacidade. O VivoBook Flip 14 também é equipado com sensor de impressão digital no touchpad para login com um toque via Windows Hello e também suporta a caneta ativa ASUS Pen.
ZenBook Pro 15 (UX580) e ZenBook Pro 14 (UX480)
A ZenBook Pro Series é uma família de notebooks profissionais de alto desempenho que traz o novo ScreenPad™ – uma inovação da ASUS que revoluciona a forma como os usuários trabalham e interagem com seus notebooks. O ScreenPad combina inteligentemente um touchpad com uma tela sensível ao toque de alta resolução e colorida para oferecer novas maneiras de interagir de forma inteligente com aplicativos do Windows e programas dedicados, chamados ScreenPad Apps. O ScreenPad apresenta funções adaptáveis ​​com ferramentas sensíveis ao contexto para melhorar o fluxo de trabalho e a produtividade, sendo totalmente personalizável para os usuários. Os aplicativos nativos incluem o Microsoft Word, Excel, PowerPoint e YouTube, com suporte para outros em desenvolvimento, como o ASUS Sync, que permite aos usuários controlarem seus telefones via ScreenPad. Este, por sua vez, oferece uma excelente oportunidade para os desenvolvedores criarem novos aplicativos ou formas de integração com o desktop, oferecendo infinitas possibilidades aos usuários.
O ZenBook Pro 15 é uma potência profissional com processador hexa-core Intel Core i9 de 8ª geração, GPU GeForce® GTX 1050Ti, SSD PCIe x4 de 1 TB, portas Wi-Fi gigabit e Thunderbolt™ 3. O monitor possui tecnologia 4K UHD NanoEdge PANTONE® de 15,6 polegadas com 100% de gama de cores Adobe RGB, precisão de cor ∆E ​​(Delta-E) <2,0 e sistema de áudio potente com certificação Harmon Kardon. O ZenBook Pro 14 também vem com componentes de última geração para um melhor desempenho, com o recente processador Intel Core i7 de 8ª Geração, 16GB de RAM e gráficos NVIDIA GeForce GTX 1050 MAX-Q. O ZenBook Pro 14 também inclui suporte para Memória Intel Optane™, um monitor FHD NanoEdge de 14 polegadas, uma câmera infravermelha para reconhecimento facial e suporte integrado para serviços de voz Alexa da Amazon. Ambos os modelos vêm com o icônico acabamento em metal com círculos concêntricos nas cores Deep Dive Blue e Rose Gold. O ZenBook Pro 15 (UX580) com ScreenPad é o primeiro modelo habilitado para ScreenPad da série. O ZenBook Pro 14 (UX480) será lançado em 2018.
ZenBook S (UX391)
O ZenBook S (UX391) é um notebook premium de 13,3 polegadas que oferece não só mobilidade, desempenho poderoso e conectividade para usuários exigentes, mas também foi criado para atender o padrão militar de durabilidade MIL-STD-810G. O notebook tem espessura fina de 12,9 mm e corpo leve de 1 kg todo em metal.
O ZenBook S incorpora a nova dobradiça ErgoLift, que inclina automaticamente o teclado em 5,5° para o máximo de conforto de digitação. O corpo elevado também melhora o fluxo de ar e melhora o desempenho do áudio. Alimentado pelos processadores Intel® Core™ da 8ª Geração e um SSD PCIe® x4 superrápido, o ZenBook S também traz tela touchscreen 4K UHD NanoEdge e oferece até 13,5 horas de vida útil da bateria para o uso durante todo o dia. Para conectividade rápida, duas das três portas USB-C™ suportam o Thunderbolt™ 3. O ZenBook S oferece suporte ao Amazon Alexa para fácil assistência com controle por voz.
Disponibilidade
No momento, não há confirmação da venda dos produtos no Brasil.