Como criar GIF online sem baixar nada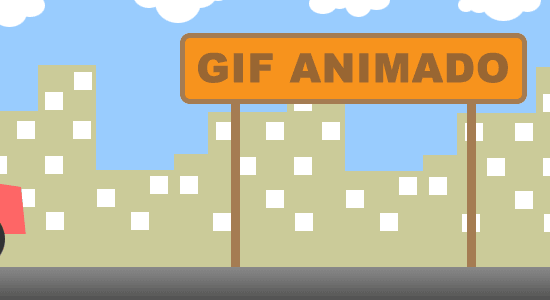 8,380 total views, 52 views today
Nos últimos dias os GIFS animados viraram uma febre nas redes sociais, muitas pessoas buscam criar GIFS animadas com isso surgiram tambem muitas sites que tem o objetivo de criar GIFS pelo seu navegador sem precisar baixar nada. Confira agora uma lista com 5 sites para criar GIFS na internet.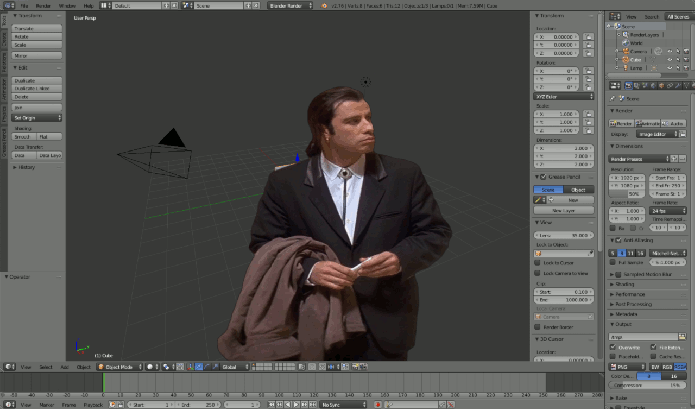 Se você quer fazer um GIF animado por meio de um vídeo do YouTube, saiba que é perfeitamente possível. O YouTube to GIF é um site extremamente simples de ser usado e que tem a capacidade de transformar vídeos do YouTube em imagens GIFs.
Para usá-lo, basta copiar a URL do vídeo que você deseja transformar em GIF e colar no espaço dedicado dentro do site. Depois clique em "Load Vídeo" e, após o vídeo ser carregado, defina o minuto em que o GIF começa, quanto tempo deseja que ele dure. Por fim, clique em "Create GIF".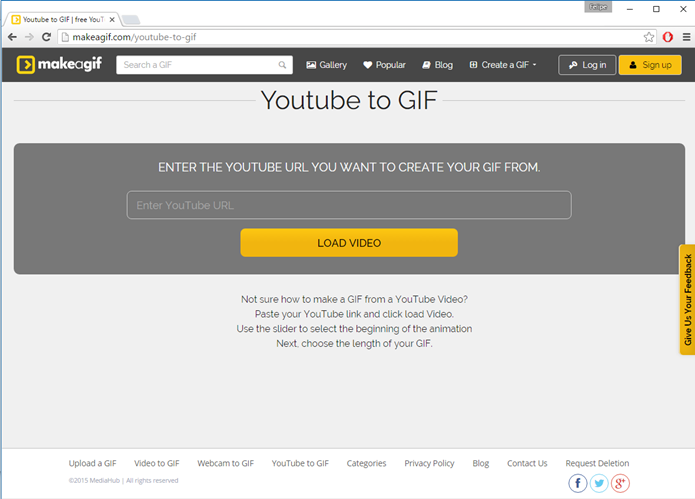 2. GIF Creator
O Gif Creator é site GIF Maker e GIF editor. O primeiro passo para usar o GIFCreator é fazer o upload das imagens a serem usadas. Você pode upar, no máximo, 200 imagens.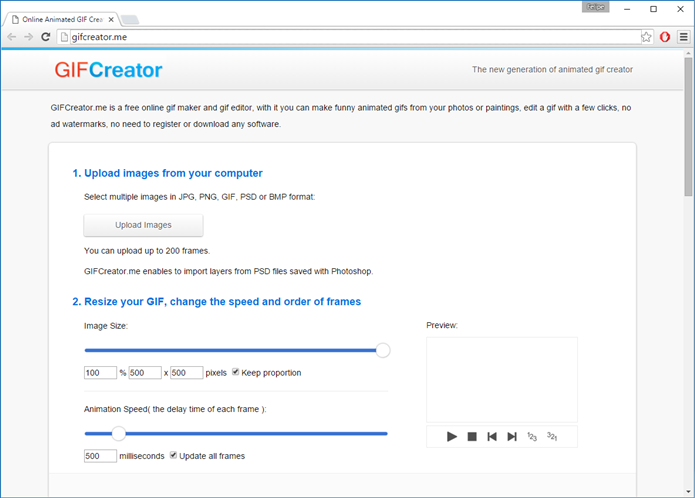 Depois você define o tamanho das imagens em pixels, a velocidade da animação e ver uma prévia por meio de uma janela ao lado. Para finalizar, basta clicar em "Create GIF Animation" para em dentro de poucos segundos ter um GIF para chamar de seu.
3. GifMe
O GifMe é uma extensão para ser usada no navegador Google Chrome. Após instalar no navegador, quando você ver algum vídeo engraçado na internet e quiser transformar em GIF, clique com o botão direito do mouse no vídeo e no menu de contexto clique em Gif Me.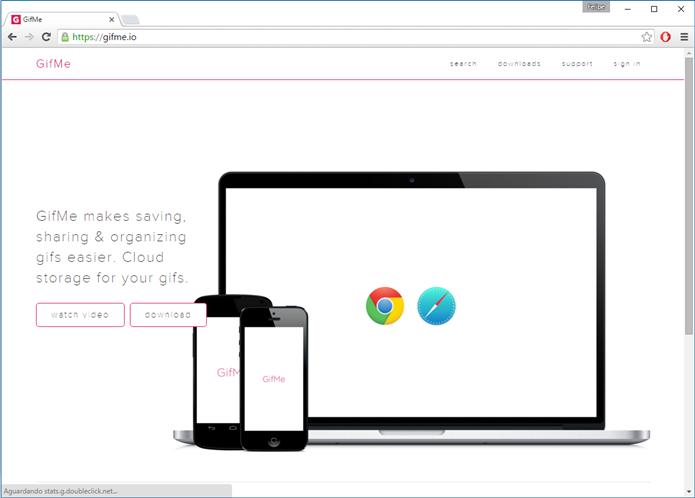 A partir daí, é só definir os parâmetros, as tags e salvar o seu GIF animado para compartilhar no Facebook ou Tumblr. Se quiser, também pode pesquisar por outros GIFs na ferramenta, usando as palavras-chaves.
4. Gifpal
O site Gifpal é um gif maker bem completo. Ele permite que você ajuste certos parâmetros, como brilho, contraste e adição de efeitos interessantes. Você também pode colocar texto em seus GIFs animados. O site ainda permite que você controle cada frame do GIF da maneira que achar melhor.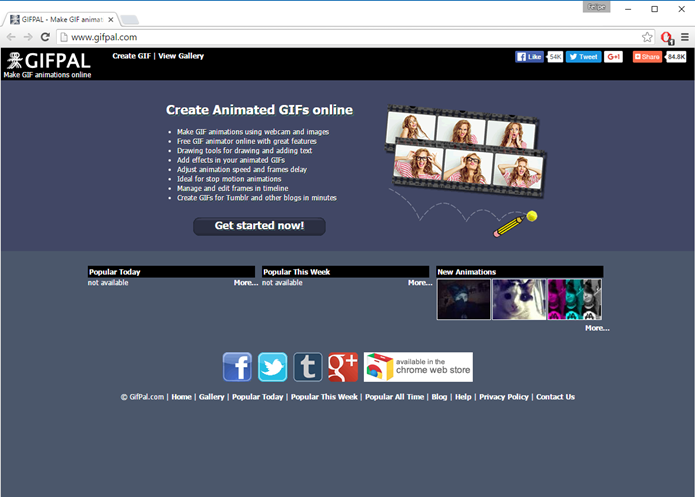 5. IMGFLIP
A grande vantagem do IMGFLIP é poder criar GIFs tanto a partir de vídeos do YouTube quanto por imagens e vídeos de seu computador. O processo para se criar um GIF a partir de um vídeo do YouTube é o mesmo do YouTube to GIF.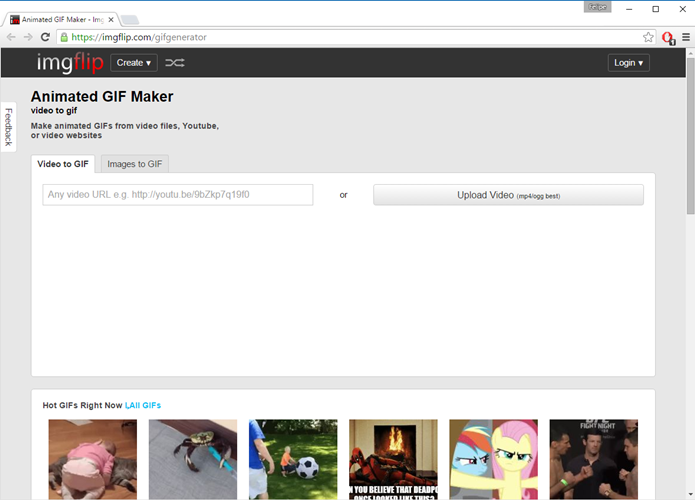 Você também pode upar vídeos armazenados em seu computador, tais como vídeos de família ou da última viagem para criar GIFs engraçados. O mesmo ocorre com as imagens, que devem ser upadas direto do seu PC para o site.
Bom galera esses foi os 5 melhores sites para criar uma animação GIF online sem precisar baixar nada, se você gostou desse dica de hoje compartilha com seus amigos e mostra a eles como ficou fácil agora criar uma animação GIF.
Aprenda a instalar o Lineage OS 14.1 no Xiaomi Redmi Note 5A Prime (Android 7.1.2)
4,660 total views, 2,272 views today
Quando falamos de ROM customizada para o Redmi Note 5A Prime (ugg), muita gente fala que simplesmente não existe.
Mas não sabem eles que existe sim e está funcionando perfeitamente neste modelo da Xiaomi.
Não se preocupe, pois a câmera traseira/frontal, gps, Sensor de Impressão Digital dentre outros, estão funcionando perfeitamente
no dispositivo, inclusive, corrigindo aquele velho problema da Xiaomi nas gravações de vídeo, que o áudio sai todo contorcido e esquisito.
Vamos lá 😉
Antes de tudo, você precisa saber os pré-requisitos que são necessários para a troca da ROM:
Isso funcionará no Redmi Note 5A Prime ugg. (Não tente isso em qualquer outro dispositivo);

Carregue seu telefone em até 80% ou 70%;

Instale os drivers mais recentes do 

Xiaomi USB.

Você perderá a ROM original. Então, certifique-se de fazer backup do seu telefone antes de fazer esta etapa usando o TWRP;

Importantíssimo desbloquear o bootloader do mesmo, se não sabe desbloquear, clique aqui e veja como
Você deve instalar o TWRP em seu Redmi Note 5A Prime. Clique aqui para aprender a instalar;

Baixe todos os arquivos Zip abaixo e coloque-os na raiz do cartão de memória do seu telefone.
Baixe os arquivos necessários antes de prosseguir:
Quando for no site do Gapps, escolha as opções como abaixo:
Instalação da LineageOS em seu Redmi Note 5A Prime:
Passo 1: Reinicie seu dispositivo para entrar no modo TWRP. Para isso, desligue o aparelho, agora, pressione os botões POWER & VOLUME +
até que apareça a logo da Xiaomi e quando aparecer, solte apenas o botão POWER para que apareça a imagem do TWRP iniciando.
Quando Iniciar, faça o seguinte:
Toque em WIPE e depois em ADVANCED WIPE;
Agora selecione as opções conforme a imagem abaixo mostra e depois arraste a barra para formatar o aparelho:
Passo 2: Após isso, volte para a página inicial do TWRP e faça o seguinte:
Toque no botão INSTALL;
Agora lá em baixo, toque no botão SELECT STORAGE e selecione o Cartão de memória, onde está os arquivos para instalação;
Localizado sua LineageOS14.1.zip e os Gapps toque primeiramente no LineageOS14.4.zip e depois arraste a barra abaixo para instalação e aguarde;
Quando acabar de instalar, toque no botão WIPE CACHE.
Instalando os Gapps…
Volte ao inicio do TWRP, toque no botão INSTALL;
Selecione os Gapps.zip que baixou e deixou no seu cartão de memória;
Arraste a barra abaixo para instalação da Gapps e aguarde finalizar;
Quando acabar de instalar, toque no botão WIPE CACHE e depois em REBOOT SYSTEM.
Pronto! Agora é só aguardar seu dispositivo iniciar normalmente, mas fique tranquilo, pois a primeira inicialização é demorada.
Gostou desta dica? Não se esqueça de comentar, compartilhar e me seguir lá no
Insta: @FabioRodriguesBarroso 😉