5 Truques secretos para melhorar o WiFi do celular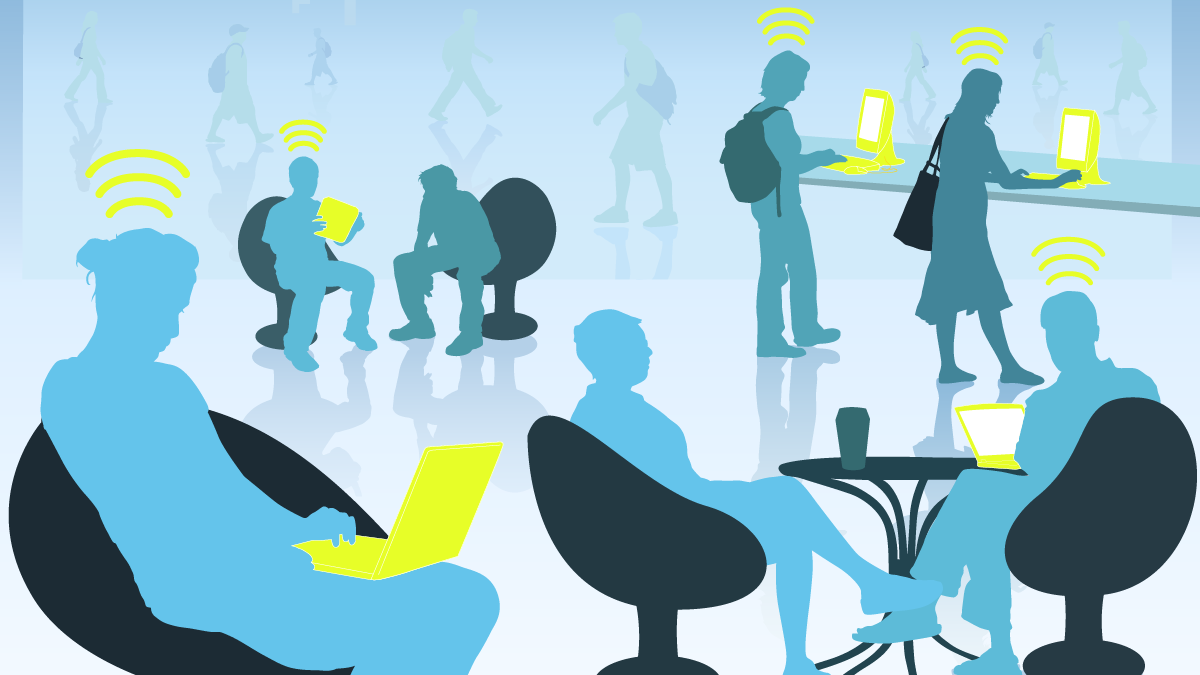 10,193 total views, 16 views today
O WiFi é utilizado em praticamente todos os aparelhos modernos existentes no paneta, seja ele tablet, celular, notebook ou até mesmo um smartwatch. Mas essa conecção nem sempre funciona como esperamos, muita das vezes por problemas em nosso provedor de internet ou até mesmo no WiFi de seu aparelho! Na maioria das vezes isso causa uma grande perda na qualidade de conexão que esta sendo utilizada, então se você quer otimizar sua rede confira os truques abaixo e tenha uma melhora na sua velocidade!
CONFIRA O VÍDEO COMPLETO:
---
TRUQUES:
1°Melhore o desempenho!
     Para começarmos com o " pé direito " resolvemos trazer esse truque, ele é bem simples e não necessita de aplicativos, o que é bem bacana! Para isso vá até as  " opções de desenvolvedor " > " Tamanho de buffer de logger " > " 16M ". Isso foi testado em alguns aparelhos e realmente constatamos uma grande melhora no desempenho do WiFi, mas entretanto contudo todavia, caso você não note uma diferença muito significativa basta voltar o numero do buffer logger para " 256K "!
---
2° Mude o DNS!
Muitas vezes sua conecção pode estar lenta devido ao tipo de servidor DNS que você esta utilizando, para altera-lo vá até " Wifi > Modificar rede > Opções avançadas > Configurações de IP > DNS. Mas nós estaremos utilizando o DNS Changer ( Download abaixo ), abra o aplicativo > selecione um servidor DNS ( nós selecionamos o Open DNS! ) > START. Quando estiver funcionando o app ficará verde e será adicionado uma " chave " ao lado do ícone de WiFi. Para desabilita-lo basta abrir o aplicativo e clicar em STOP!
---
3° Combine sua rede de dados com o WiFi!
Se você precisa baixar um arquivo importante mas seu WiFi não da conta? Saiba que você pode combinar seu 3G para operar juntamente com seu WiFi! Como assim? Basicamente o que será feito é criar uma rede onde utilizaremos a internet do seu 3G e também da sua conecção Wireless, aumentando assim a velocidade de download/upload! Para isso teremos que utilizar um aplicativo, o Speedfy, você pode baixa-o clicando no botão abaixo! Para que seja possível combinar as duas redes você terá que abrir o aplicativo > ativar. Ele estará em execução assim que aparecer uma " chave " ao lado do ícone de WiFi!
---
4° Limite os usuários do seu WiFi!
Nada mais chato do que ter várias pessoas utilizando a mesma conecção, alem de sobrecarregar o roteador também causa lentidões e travamentos na sua rede, mas saiba que você pode limitar a internet desses " Ladrões de WiFi ", para isso é necessário que você tenha ROOT em seu dispositivo. O aplicativo que estaremos utilizando é o NetCut ( download abaixo! ), logo na primeira aba podemos ver quem está utilizando nossa rede, para limitar clique no ícone de WiFi e configure a quantidade desejada na barrinha de speed!
---
5°Bloqueie intrusos!
Se você acha que há alguém a mais conectado na sua rede é de grande importância que você altere a senha, mas caso não consiga basta bloquear a internet desde individuo! Como? Usando o NetCut! Ele também possuí uma função em que se é possível bloquear a internet da pessoa ao invés de apenas limitar! Para isso, abra o aplicativo > selecione o usuário > OFF. Automaticamente ele não consiguira mais acessar a sua rede!
---
Se te ajudou compartilhe com seus amigos! Pode ajuda-los também! 😉
Desça a pagina para mais artigos!
FUNÇÃO DO NOVO ANDROID! Coloque os botões de navegação do ANDROID P em seu celular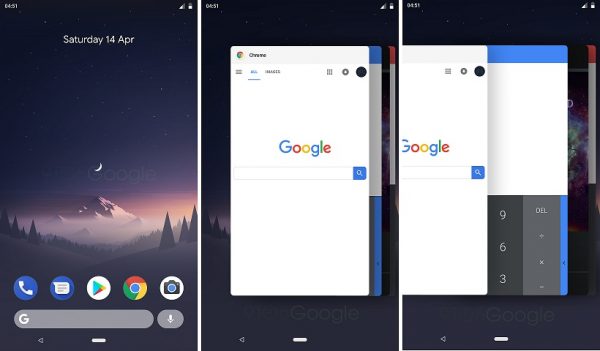 16,346 total views, 660 views today
O novo Android P veio com muitas animações interessantes em sua nova versão.
Uma dessas animações está nos seus botões de navegação, que veio diferente do que estamos acostumados a ver
em outros tipos de Android, que é a "setinha, bolinha e quadradinho (ou três riscos)". Mas neste artigo você vai aprender
a como adicionar os botões de navegação elegantes do Android P sem a necessidade de ter ROOT no dispositivo, apenas
usando seu PC para o feito. Lembrando que a função é PAGA, porém, vale a pena gastar uma graninha com um designer mais
atraente para seu dispositivo.
Vamos lá 😉
Passo 1: Você precisará baixar o app Custom Navigation Bar tocando no botão de download abaixo, e sem seguida (no seu PC) baixar a ferramenta ADB no link abaixo do botão de download:
Passo 2: No celular, vá até Configurações > Sobre o dispositivo > Toque em Número da Versão até que apareça "Não é necessário. Você é um desenvolvedor.". Ainda nas configurações vá até Opções do Desenvolvedor e marque a Depuração USB e volte para o aplicativo Custom Navigation Bar;
Abra o aplicativo e toque na seta amarela para avançar;
Escolha o método para utilizar o app, com ADB (PC), ROOT ou Xposed;
Neste caso escolha o Grant using PC;
Conecte seu Dispositivo via USB em seu PC.
Passo 3: Agora no PC, abra o instalador ADB-setup e quando abrir uma janela de comando AZUL, digite a letra "Y" e dê Enter em cada uma das frases, exemplo:
Do you want to install ADB and Fastboot? (Digite "Y" e dê enter)
Install ADB system-wide? (Digite "Y" e dê enter)
Do you want to install device drivers? (Digite "Y" e dê enter).
Passo 4: Agora, fora da pasta platform-tools juntamente com o botão Shift pressionado dê um clique com botão direito em cima da pasta e depois clique em "abrir uma janela de comando aqui"  e quando abrir a janela de comando, digite sem aspas "adb shell" e dê enter, veja seu celular e autorize a depuração USB dando OK:
Passo 5: Quando aparecer o modelo de seu dispositivo na janela de comando, copie o seguinte comando abaixo e cole na janela de comando apertando Enter em seguida:
pm grant xyz.paphonb.systemuituner android.permission.WRITE_SECURE_SETTINGS
No Celular
Passo 1: Já no aplicativo estará escrito "Safety First" é só tocar no botão Start, depois vai pedir para tocar no botão "next" que estará na sua barra de navegação e depois em "finish".
Passo 2: Vá até "Navigation Bar" e vá até "Theme" e escolha o tema do Android P e dê OK. Lembrando que para funcionar você precisa comprar a versão PRO que é bem baratinho, é só tocar em comprar, preencher seus dados e pronto:
Dica: Caso queira mudar o Layout dos ícones dos botões, é só tocar em Navigation Bar > Layout:
Gostou desta dica? Não se esqueça de comentar, compartilhar e me seguir lá no
Insta: @FabioRodriguesBarroso 😉