5 Funções que você provavelmente não usa no Android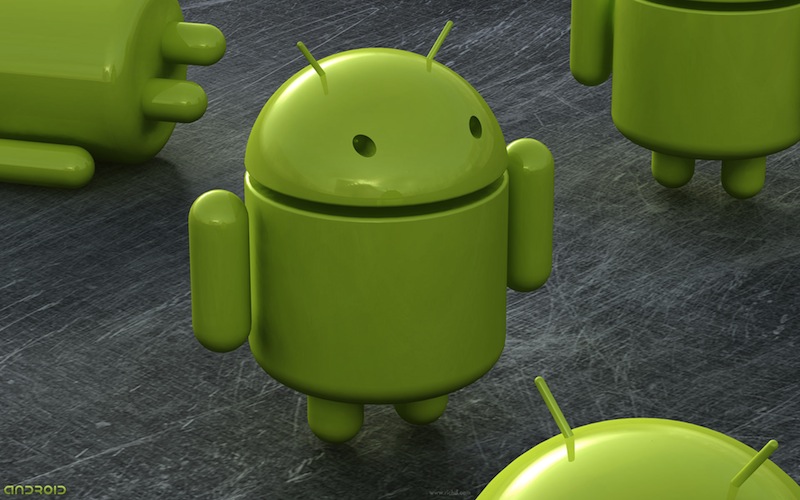 686 total views, 4 views today
Os androids estão cada dia mais presentes no dia a dia das pessoas, seja para acessar redes sociais, jogar ou até mesmo realizar transações online, mas será que você conhece todas as funções dele? Muitas são "secretas", outras "complicadas" de entender e algumas até "inúteis"  mas fique calmo, nós vamos te mostrar as 5 funções que provavelmente você não conheça em seu smartphone. Se você é um usuário mais "hardcore" de smartphones e quer aproveitar por tudo que ele pode oferecer essa publicação é para você, são dicas muito simples mas que podem facilitar em muito as suas tarefas com ele no seu dia a dia!
---
SMARTLOCK: O SmartLock é uma das ferramentas mais bacanas que se encontra disponível no Android,  com essa ferramenta conseguimos "pulas" a tela de bloqueio utilizando uma dessas ferramentas: Detecção no Bolso, lugares confiáveis, dipositivos confiáveis e adicionar também uma Voz de Confiança. Com o dispositivos confiáveis você consegue sincronizar o seu SmartWatch juntamente com seu celular, assim você consegue desbloquear a tela apenas se aproximando de seu "Relógio Inteligente".
MENSAGEM DE REJEIÇÃO: Quem nunca passou por uma "saia justa" de acabar não atendendo uma pessoa e depois ter que explicar que estava ocupado? As operadoras de telefonia móvel disponibizam o serviço de Correio de Voz, mas isso acaba pesando no fim das contas. Sabia que seu smartphone pode enviar uma mensagem explicando que você está ocupado? É uma ferramenta muito boa porem pouco conhecida. Para acessa-la você deve ir até as configurações de chamada > Resposta Rápida > Definir Resposta. Vale lembrar que cada smartphone tem um método diferente para acessar essas configurações, mas basicamente é do modo que descrevemos.
DESCUBRA O NOME DE UMA MUSICA: Quem nunca ouviu uma musica gostou ma não sabia o nome? Comigo acontece sempre! Mas o Google Now tem uma função em que podemos descobrir o álbum de uma musica, seu nome e até seu cantor! Simplesmente sensacional né! Para isso devemos clicar no Microfone na barra do Google Now e aguardar aparecer o Ícone de musica, após isso reproduza o som e aguarde enquanto ele é reconhecido, você será levado diretamente a musica e poderá visualiza-la no youtube ou conferir seus álbuns no Play Music.
DISCAGEM DIRETA: Sabe quando você esta em uma situação embaraçosa e não consegue achar um contato na sua agenda? Bem, você pode ligar para ele diretamente, mas como assim? Seu smartphone cria um atalho que quando é clicado sobre liga diretamente para a pessoa selecionada. Para fazer isso você deve pressionar a sua tela principal > widgets > contatos > Discagem direta > agora selecione o contato e adicione o widget a sua tela inicial. Pronto, agora assim que você clicar sobre o ícone será realizada uma ligação automática para o contato desejado! Se quiser personalizar a imagem basta pressionar o widget e ir em personalizar.
OK GOOGLE: Para quem não conhece o "Ok Google" é uma ferramenta que você pode realizar pesquisar apenas dizendo "Ok Google", isso mesmo, você pode colocar seu celular para pesquisar uma musica, procurar algo ou até mesmo buscar um contato em sua agenda, tudo isso dizendo apenas 2 palavras. Para isso vá em Configurações > Google > Pesquisa e Google Now > Voz > Detecção de Ok Google > Marque "A partir de Qualquer Tela". pronto, agora basta dizer "Ok Google" e realizar suas pesquisas tranquilamente!
---
Se você gostou compartilhe com seus amigos, eles podem gostar também!
FUNÇÃO DO NOVO ANDROID! Coloque os botões de navegação do ANDROID P em seu celular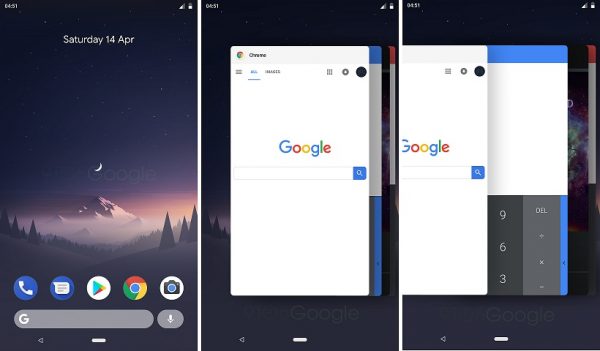 17,163 total views, 1,477 views today
O novo Android P veio com muitas animações interessantes em sua nova versão.
Uma dessas animações está nos seus botões de navegação, que veio diferente do que estamos acostumados a ver
em outros tipos de Android, que é a "setinha, bolinha e quadradinho (ou três riscos)". Mas neste artigo você vai aprender
a como adicionar os botões de navegação elegantes do Android P sem a necessidade de ter ROOT no dispositivo, apenas
usando seu PC para o feito. Lembrando que a função é PAGA, porém, vale a pena gastar uma graninha com um designer mais
atraente para seu dispositivo.
Vamos lá 😉
Passo 1: Você precisará baixar o app Custom Navigation Bar tocando no botão de download abaixo, e sem seguida (no seu PC) baixar a ferramenta ADB no link abaixo do botão de download:
Passo 2: No celular, vá até Configurações > Sobre o dispositivo > Toque em Número da Versão até que apareça "Não é necessário. Você é um desenvolvedor.". Ainda nas configurações vá até Opções do Desenvolvedor e marque a Depuração USB e volte para o aplicativo Custom Navigation Bar;
Abra o aplicativo e toque na seta amarela para avançar;
Escolha o método para utilizar o app, com ADB (PC), ROOT ou Xposed;
Neste caso escolha o Grant using PC;
Conecte seu Dispositivo via USB em seu PC.
Passo 3: Agora no PC, abra o instalador ADB-setup e quando abrir uma janela de comando AZUL, digite a letra "Y" e dê Enter em cada uma das frases, exemplo:
Do you want to install ADB and Fastboot? (Digite "Y" e dê enter)
Install ADB system-wide? (Digite "Y" e dê enter)
Do you want to install device drivers? (Digite "Y" e dê enter).
Passo 4: Agora, fora da pasta platform-tools juntamente com o botão Shift pressionado dê um clique com botão direito em cima da pasta e depois clique em "abrir uma janela de comando aqui"  e quando abrir a janela de comando, digite sem aspas "adb shell" e dê enter, veja seu celular e autorize a depuração USB dando OK:
Passo 5: Quando aparecer o modelo de seu dispositivo na janela de comando, copie o seguinte comando abaixo e cole na janela de comando apertando Enter em seguida:
pm grant xyz.paphonb.systemuituner android.permission.WRITE_SECURE_SETTINGS
No Celular
Passo 1: Já no aplicativo estará escrito "Safety First" é só tocar no botão Start, depois vai pedir para tocar no botão "next" que estará na sua barra de navegação e depois em "finish".
Passo 2: Vá até "Navigation Bar" e vá até "Theme" e escolha o tema do Android P e dê OK. Lembrando que para funcionar você precisa comprar a versão PRO que é bem baratinho, é só tocar em comprar, preencher seus dados e pronto:
Dica: Caso queira mudar o Layout dos ícones dos botões, é só tocar em Navigation Bar > Layout:
Gostou desta dica? Não se esqueça de comentar, compartilhar e me seguir lá no
Insta: @FabioRodriguesBarroso 😉