Melhores jogos para android do mês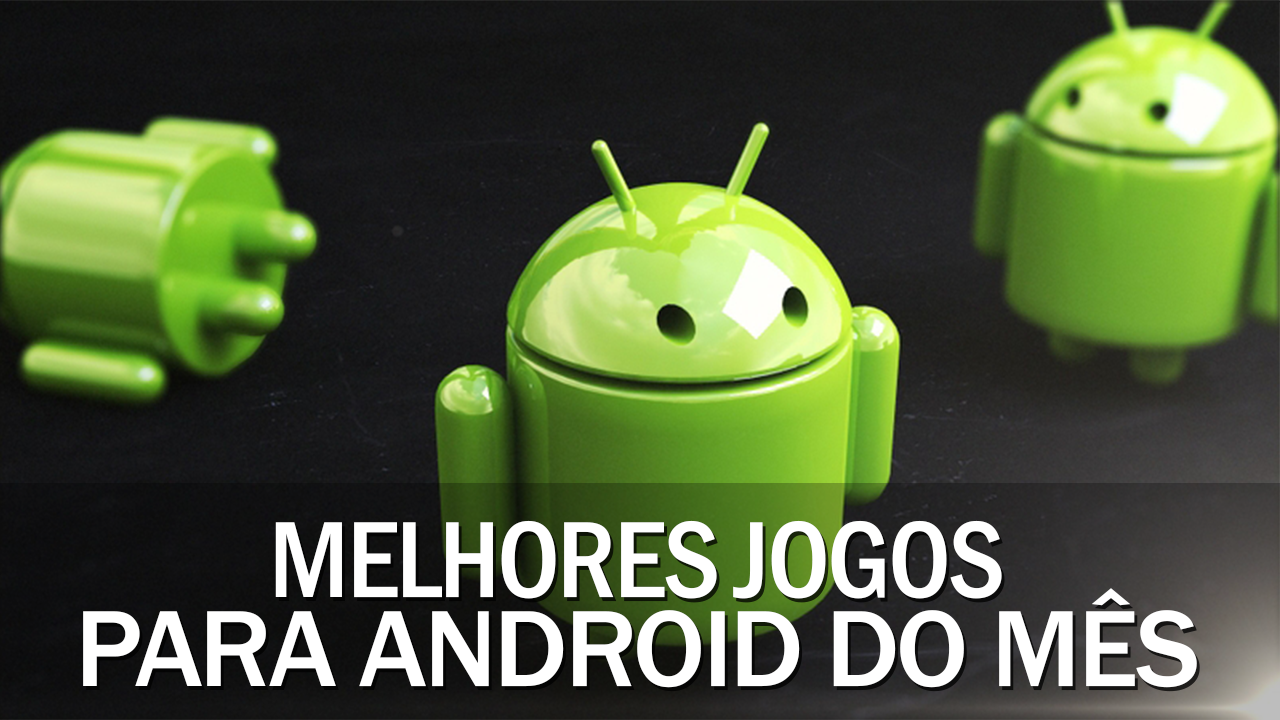 204 total views, 3 views today
Setembro já se passou, mais conforme havíamos prometido, começamos uma nova série em nosso canal oficial no Youtube em que apresentaríamos os principais jogos que testamos durante o mês para android, vale ressaltar aqui que não são necessariamente jogos lançados no tempo em questão, e sim os que jogamos durante o mês e gostamos para trazer aqui para vocês, confira agora a lista completa e efetue o download!
1 – On The Run
On The Run é um jogo de corrida muito radical em que você acelera por uma rodovia pra lá de congestionada. Além de evitar bater dos demais carros, você também precisa pegar o maior número possível de moedas e bônus. Mostre as suas habilidades de condução: pegar os itens para ir ainda mais rápido, e construir uma combinação de super-velocidade!
2 – Ball Jump
Tente ficar em cima dos cubos! Você consegue reagir suficientemente rápido e consegue ficar vivo no jogo? tente ser o mais rápido e ágil possível, o caminho é construído com vários cubos e em tempo real!
3 -World of Warriors: Duel
World of Warriors: Duel é um joguinho de luta muito divertido e com estilo bastante original. Em cada batalha, você enfrentará um oponente diferente e pode derrotá-lo com apenas um golpe. Quem tem os dedos mais rápidos? Que comece a batalha nesse jogo de reação simples, mas de tensa pancadaria. Em suas marcas… preparar… LUTAR!
4 – Magic River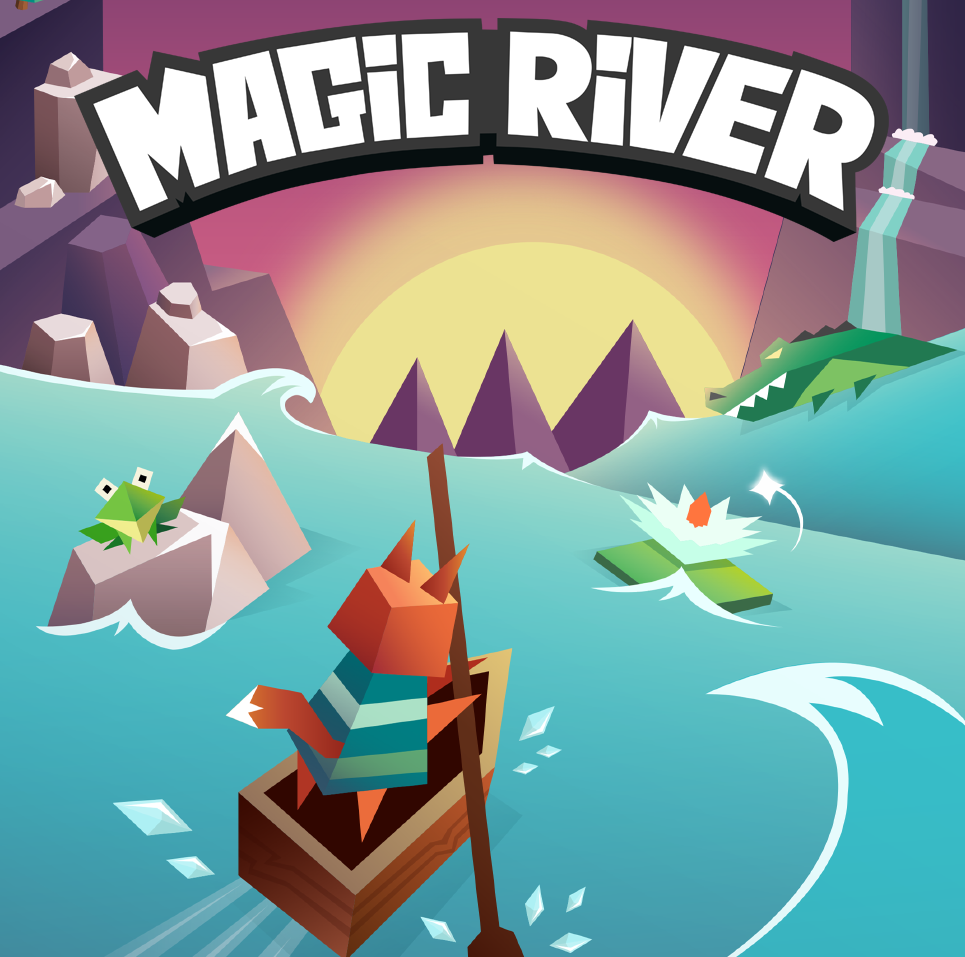 Magic River é um game de aventura infinito, seu objetivo é guiar diversos tipos de animais por uma travessia perigosa ao longo do rio. Você vai encarar uma enorme quantidade de obstáculos espalhados pelo caminho, incluindo pedras, jacarés e até icebergs para conseguir avançar pelo rio.

5 – Thunder Jack's Log Runner
 Em Thunder Jack Log Runner, você terá que ajudar o seu personagem não a cair do tronco da árvore ele está em cima, embora isso possa ser um pouco complicado por causa dos diferentes obstáculos que você vai encontrar no caminho. Além do mais, você também deve tentar colegar o máximo de moedas possíveis, e fazer a sua melhor pontuação, Você precisa coletar moedas para comprar power-ups e deve pular sempre que peixes tentarem te pegar.

Como emular o novo ANDROID P no PC
15,285 total views, 427 views today
Você sabia que já é possível emular o novo Android P em seu PC?
Isso é muito útil pra você que, talvez, queira saber das novas mudanças do Android P ou se
até mesmo queira apenas emular para instalação de aplicativos etc.
Vale ressaltar que, quem tem o processador AMD, pode esquecer de instalar. Pois a chance do emulador não funcionar é MUITO GRANDE.
Ou seja, quem tem processador da Intel, pois ele tem uma tecnologia de virtualização que permite emular o novo Android P.
Quer ver como faz?
Vamos lá 😉
Passo 1: Você precisará baixar dois arquivos, o Android Studio e o WinRar, clicando nos botões de download abaixo:
Passo 2: Após concluir os downloads, instale o WinRar e depois extraia o arquivo "android-studio-ide…" em qualquer lugar de sua preferência:
Passo 3: Abra a pasta extraída, depois vá em android-studio > bin > e abra o executável "studio64". Na janela que aparecer, marque a opção "Do not import settings" e dê OK:
Passo 4: Nessa janela "Android Studio Setup" clique em "next" deixe em Standard e depois "next", deixe em Intel e dê "next", e agora nessa última etapa, mostrará todos os Downloads que o instalador irá fazer. Basta clicar em "next" e depois "finish" e basta deixar o instalador baixar os arquivos necessários e quando terminar os downloads, clique novamente em "finish":
Passo 5: Nessa nova janela, clique em "Start a new Android Studio project" e pedirá para dar um nome à aplicação, local de onde o projeto ficará salvo, deixe como quiser e dê "next":
Passo 6: Nas próximas janelas, apenas dê "next" para todas as janelas que aparecer, até aparecer esta última janela:
Passo 7: Agora, veja que já está dentro do emulador e para configurá-lo basta ir lá em cima em "help"
e selecione "find action" ou "Ctrl + Shift + A".
Na barra de pesquisa, digite "AVD MANAGER" e dê enter:
Passo 8: Nessa janela clique em "Create Virtual Device…" e selecione um smartphone para emular,
como no exemplo o Pixel 2 e dê "next":
Passo 9: Agora escolha a versão do Android que deseja emular, que no caso é o Android P.
Clique em Download escrito em azul e aguarde o Download do Android P,
aceita os termos e aguarde o final do Download e depois dê "finish":
Passo 10: Agora seleciona o Android P e depois clica em "Next".
Nessa nova página, clica em "Show Advanced Settings" e lá em cima, em Startup orientation deixe em "Portrait" e
depois role a bolinha do mouse para baixo até as configurações "Memory and Storage".
Em "Internal Storage" deixe em 8 ou 12 e mude ao lado para GB. Na memória RAM,
vai de acordo com seu PC, se tem muita memória RAM, deixe em 2GB,
mas se tem pouca RAM, deixe como está e depois finalize em "finish":
Passo 11: Prontinho. Agora para iniciar a emulação do Android P,
basta tocar no botão de Play demarcado na imagem abaixo e esperar a inicialização do Android P:
Segue abaixo as Screenshots da emulação do Android PC em seu PC.
Gostou desta dica? Não se esqueça de comentar, compartilhar e me seguir lá no
Insta: @FabioRodriguesBarroso 😉