Segredos escondidos do YouTube [ EASTER EGGS ]
725 total views, 6 views today
Você fica quantas horas por dia online no Youtube ? Não sei vocês mas eu fico o dia todo, o site realmente é muito bacana e tem de tudo, tem até mesmo oque você nunca imaginou que tivesse, você sabia por exemplo que o YouTube tem vários segredos escondidos dentro do site!
São esses segredos que iremos revelar para vocês em mais um artigo aqui do nosso site, lembrando que o vídeo completo você encontra no final desse artigo, não esquece de conferir está imperdível!
1 – WebDrive torso
Digite na barra de buscas do Youtube WebDrive torso, a ideia do canal é testar a qualidade dos vídeos enviados para o YouTube: quando um arquivo é adicionado ao Webdriver Torso, é feita uma comparação com o original, para garantir que não haja nenhuma perda.
2 – Do the Harlem Shake
Quem não se lembra da febre que foi o "Harlem Shake" ele ganhou uma página exclusiva. De novo a barra de busca é o nosso caminho: Digite "Do the Harlem Shake" e aperte enter. Acompanhe a página dançar e requebrar de acordo com a batida da música!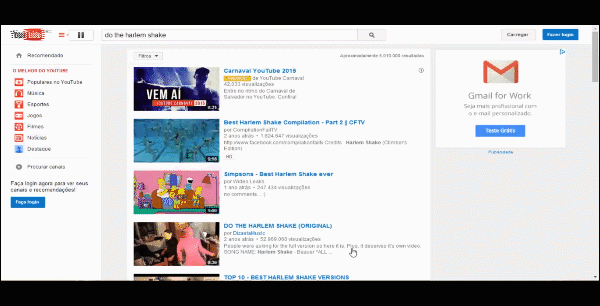 3 – Doge Meme
O focinho do cachorrinho é conhecido por toda parte.Digite "Doge Meme" na barrinha de buscas e você vai se deparar com isso!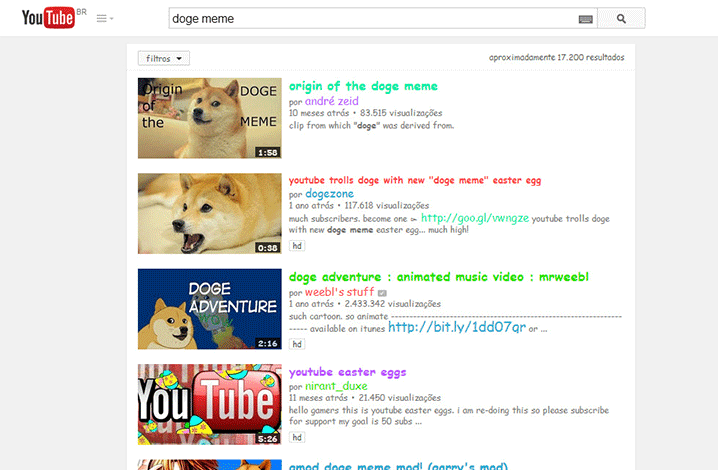 4 – Beam me up Scotty
Digite na barra de buscas do Youtube "Beam me up Scotty" para ver os resultados da busca serem teletransportados para a tela do seu computador. A frase ficou conhecida na série Star Trek, por ser dita pelo Capitão Kirk quando desejava que Montgomery Scotty o teletransportasse de volta para a Starship Enterprise.

5 – Use the Force Luke
Basta digitar na barra de buscas do YouTube a frase "Use the force Luke". A frase faz referência aos filmes da série Star Wars, você pode controlar os movimentos da página com a força de sua mente ou com movimentos do seu mouse.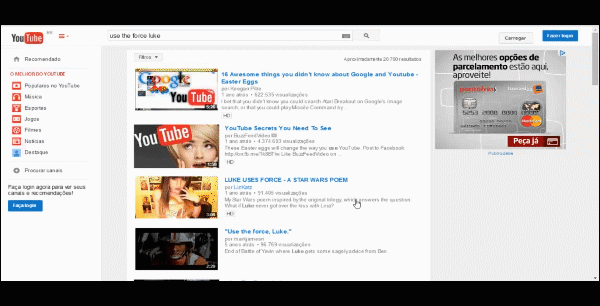 6 – Robots
Digite na pesquisa do seu navegador http://www.youtube.com/robots.txt e tenha acesso a um texto escrito por robôs, no longínquo ano 2000, logo após uma revolta de robôs, que nos anos 90, dizimou toda a raça humana.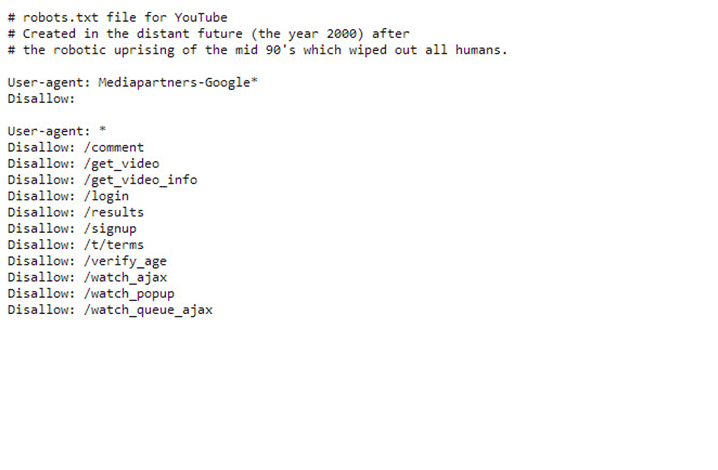 Como emular o novo ANDROID P no PC
7,975 total views, 714 views today
Você sabia que já é possível emular o novo Android P em seu PC?
Isso é muito útil pra você que, talvez, queira saber das novas mudanças do Android P ou se
até mesmo queira apenas emular para instalação de aplicativos etc.
Vale ressaltar que, quem tem o processador AMD, pode esquecer de instalar. Pois a chance do emulador não funcionar é MUITO GRANDE.
Ou seja, quem tem processador da Intel, pois ele tem uma tecnologia de virtualização que permite emular o novo Android P.
Quer ver como faz?
Vamos lá 😉
Passo 1: Você precisará baixar dois arquivos, o Android Studio e o WinRar, clicando nos botões de download abaixo:
Passo 2: Após concluir os downloads, instale o WinRar e depois extraia o arquivo "android-studio-ide…" em qualquer lugar de sua preferência:
Passo 3: Abra a pasta extraída, depois vá em android-studio > bin > e abra o executável "studio64". Na janela que aparecer, marque a opção "Do not import settings" e dê OK:
Passo 4: Nessa janela "Android Studio Setup" clique em "next" deixe em Standard e depois "next", deixe em Intel e dê "next", e agora nessa última etapa, mostrará todos os Downloads que o instalador irá fazer. Basta clicar em "next" e depois "finish" e basta deixar o instalador baixar os arquivos necessários e quando terminar os downloads, clique novamente em "finish":
Passo 5: Nessa nova janela, clique em "Start a new Android Studio project" e pedirá para dar um nome à aplicação, local de onde o projeto ficará salvo, deixe como quiser e dê "next":
Passo 6: Nas próximas janelas, apenas dê "next" para todas as janelas que aparecer, até aparecer esta última janela:
Passo 7: Agora, veja que já está dentro do emulador e para configurá-lo basta ir lá em cima em "help"
e selecione "find action" ou "Ctrl + Shift + A".
Na barra de pesquisa, digite "AVD MANAGER" e dê enter:
Passo 8: Nessa janela clique em "Create Virtual Device…" e selecione um smartphone para emular,
como no exemplo o Pixel 2 e dê "next":
Passo 9: Agora escolha a versão do Android que deseja emular, que no caso é o Android P.
Clique em Download escrito em azul e aguarde o Download do Android P,
aceita os termos e aguarde o final do Download e depois dê "finish":
Passo 10: Agora seleciona o Android P e depois clica em "Next".
Nessa nova página, clica em "Show Advanced Settings" e lá em cima, em Startup orientation deixe em "Portrait" e
depois role a bolinha do mouse para baixo até as configurações "Memory and Storage".
Em "Internal Storage" deixe em 8 ou 12 e mude ao lado para GB. Na memória RAM,
vai de acordo com seu PC, se tem muita memória RAM, deixe em 2GB,
mas se tem pouca RAM, deixe como está e depois finalize em "finish":
Passo 11: Prontinho. Agora para iniciar a emulação do Android P,
basta tocar no botão de Play demarcado na imagem abaixo e esperar a inicialização do Android P:
Segue abaixo as Screenshots da emulação do Android PC em seu PC.
Gostou desta dica? Não se esqueça de comentar, compartilhar e me seguir lá no
Insta: @FabioRodriguesBarroso 😉