Como criar um arquivo Torrent e hospeda-lo no ThePirateBay
100 total views, 0 views today
Como criar um arquivo Torrent e hospeda-lo no ThePirateBay
O download de arquivos torrent na internet já é muito comum, pela facilidade, e rapidez no download, muitos sites já se consagraram por oferecer o serviço, um deles é o The pirate Bay. Pensando nisso em mais um artigo aqui do nosso site, vamos ensinar a você a criar um arquivo torrent e posteriormente posta-lo no The pirate bay.
O vídeo tutorial, estará abaixo do do artigo, confira.
DOWNLOAD DOS ARQUIVOS!
ASSISTA O VÍDEO!
3 Apps incríveis disponíveis na Google Play Store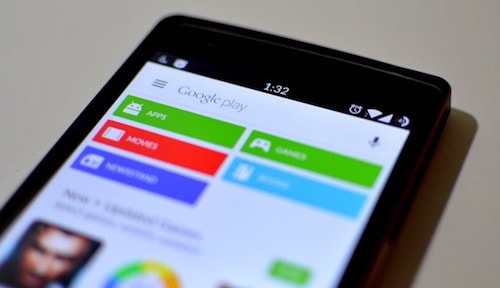 34,187 total views, 0 views today
Durante algumas pesquisas na Google Play Store, encontramos 3 apps incríveis para seu Android, e o mais legal de tudo é que todos estão disponíveis para download gratuito.
Confira agora esses 3 apps no artigo abaixo, e lembrando que o download dos apps estarão no final deste artigo.
O primeiro App, se trata do Twitter Lite, uma versão do Twitter mais leve para seu android. Isso é bom, quando você precisa muito do app mas não tem espaço de armazenamento disponível para fazer download da versão padrão, assim, essa versão do Twitter Lite se torna uma "mão na roda". Além de ser um app bem leve, nele é possível ativar opção "economia de dados" que faz com que o app consuma menos dados.
O Twitter Lite ocupa menos de 2mb em seu dispositivo, isso é bom demais, né?
O segundo app, se trata do Datally, da própria Google. Ele é um gerenciador de dados móveis que ajuda você a monitorar, economizar e controlar seu pacote de dados. Ao acompanhar e controlar o uso de dados nos seus apps, você economiza dados em aplicativos que rodam em segundo plano e aproveita seu smartphone ao máximo.
Ao abrir o app é só tocar em "Economia no Wi-Fi" e começar a economizar seus dados! Lembrando que funciona tanto no 3G, 4G quanto no Wi-Fi. Caso seu app favorito, como o WhatsApp pare de funcionar, basta ir em gerenciar dados > apps sem uso de dados > se estiver com o cadeado ativo, basta desativar e pronto!
O terceiro e último app é o Remove Objects.
Este é sim um incrível app, pois com ele, você pode remover alguma coisa de sua imagem que não deseja que esteja na sua imagem, por exemplos, logomarcas.
É um app bem simples de usar e rápido. Basta escolher uma imagem que tenha um objeto que deseja remover, tocar sobre a opção "reparação rápida" e pinte todo o objeto que queira remover.
Após terminar de pintar o objeto por completo, basta soltar o dedo da tela que o objeto será removido! Simples assim. Se fosse fazer isso no photoshop, gastaria uma boa parte do seu tempo, mas com esse app, você faz isso em minutos, ou até segundos!
Esses foram os 3 apps incríveis que decidimos trazer à vocês.
O download dos Apps estão logo abaixo:
Gostou desse artigo? Compartilhe com seus amigos e também nas Redes abaixo. Ah, não se esqueça de comentar 😉
Conheça meu canal clicando AQUI!